Tianzifang is a narrow lane dotted with local style Shikumen Houses, which is one symbol of Shanghai folk culture. "Tianzifang" is named as a nickname by a Chinese painter, Huang Yongyu. Located on the back street of the Former French Concession, and near Xintiandi, you can find different faces and characteristics of Shanghai here. Nostalgic brick walls, pieced together with elaborately paved brick pedestrian roads make Tianzifang all the more distinctive from other well-known but banal tourist sites.
Renowned for its Shikumen styled buildings that has been transformed and furnished into a tourist attraction the landmark embraces both historical and cultural aspects of 1900's Shanghai. Walking down the narrow lane of Tianzifang, you would be wondering if you were really in cosmopolitan Shanghai. These charming little Shikumen townhouses have been converted into shops. Numerous galleries and studios can be found here, as well as cafes, bars, restaurants and fashion shops.
And in Tianzifang, there is a twisted tangle of quirky stores where you can get lost for the day, wandering in and out of shops and stopping for a tea or coffee every now and again. You also can rest at a variety of European restaurants and bars. Although the menus are pricy in comparison to the average meal in Shanghai and the amount of food on the plate may not satisfy your appetite, it is perfect for both tourists and locals who want a taste of something Western.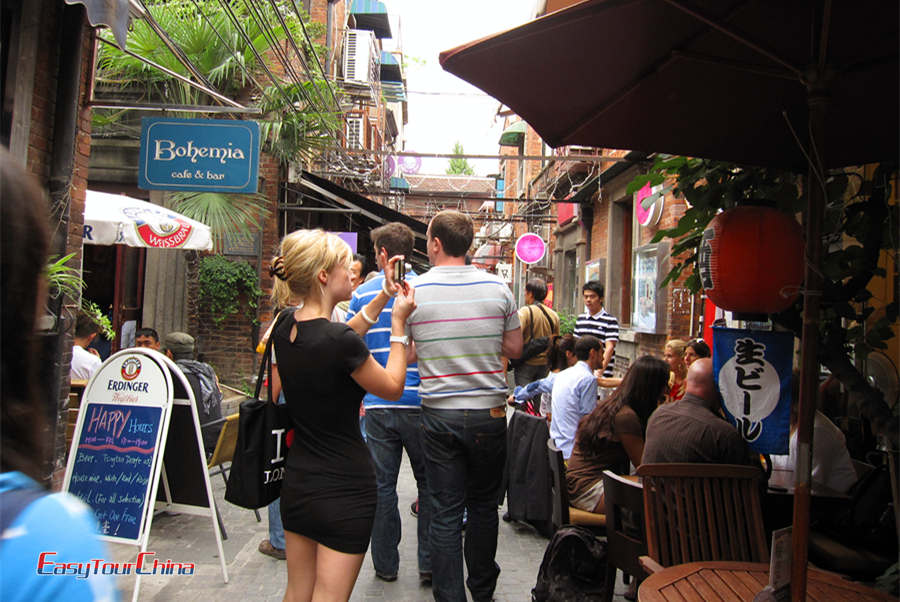 While many two story cafes break out into terraces overlooking the rest of Taikang Lu, many wet clothes hanging on bamboo poles are also seen protruding from the balconies of neighboring townhouses. Nowadays, Tianzifang draws many designers, fusionists and expatriates who are looking for ways to express their contemporary works of art, design and photography. The newer galleries are housed in Tianzifang, a renovated factory building just outside the traditional commune space. Many resident painters focus on the colorful dress of China's ethnic tribes, or produce modern oil works with revolutionary imagery, both of which are popular with tourists.
Facts
- In Chinese: 田子坊
- Address: Lane No.210, Taikang Road, Huangpu District, Shanghai
- Opening time: all day (shops open from 10:00 to 22:00)
- Best time to visit: 16:00 - 21:00 to enjoy night life
- Ticket price: free
Development
Several years ago, Taikang Road was a common road in Shanghai metropolis. But now, it has become a pilgrimage place for young people. As long as many Chinese talk about the creative art zone, they will always be the first to pop out of Tianzifang in Taikang Road.
Before 1998, it was just an open-air market crowded in the narrow resident streets. Under the planning and resettlement of the government, these merchants' relocation has restored the most original appearance of Shikumen residences.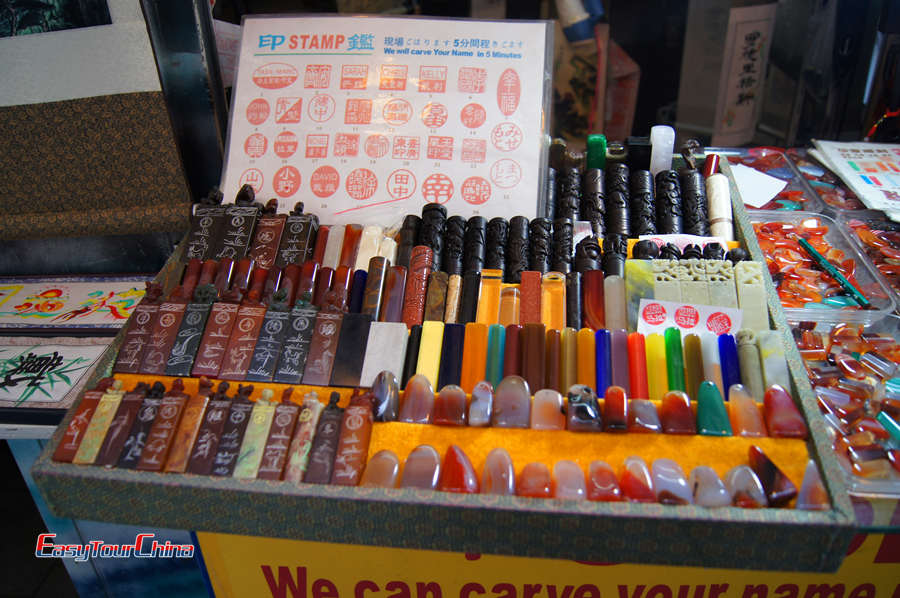 In December of 1998, a cultural development company settled in Taikang Road, which opened the curtain of this Shanghai art street in Taikang Road. Soon, famous artists such as Chen Yifei, Er Dongqiang, Wang Jieyin, Wang Jiajun and some handicraft shops settled in Taikang Road successively, which blows the wind of art in this unknown street gradually. The monthly Opera Concert of Er dongqiang studio is full of audiences. Letian ceramic studio attracts international ceramic artists to participate in the exhibition and exchange, and is well-known in the world ceramic industry. The Luqing bamboo carving is unique in Shanghai, and is popular in Hong Kong and Taiwan.
One of a five story factory building has been rebuilt into a modern building in Tianzifang, clusters of artists of more than 10 countries or districts move here, setting up offices or studios, which makes Tianzifang a small international art fair.
What to Do?
1. Appreciate the old Shikumen residences and find the epitome of locals' life. Though Tianzifang possesses international sense of art, it's still a residence area. You can still see people living in dwellings of Shikumen, clothes drying poles on your heads, and the old playing chess or cards on the street.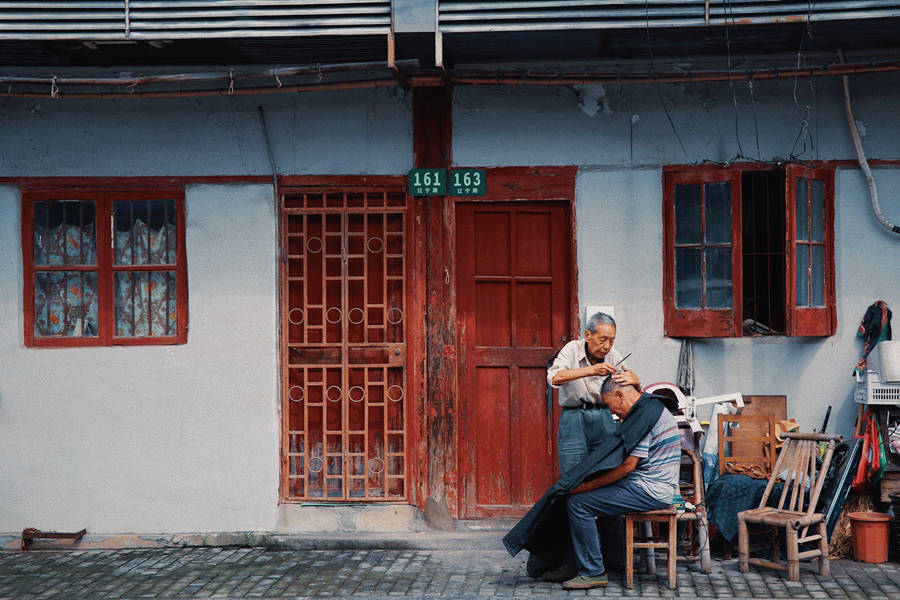 2. Steep into modern art atmosphere and take your time in some pretty handicrafts shops here. As an art center and creative vanguard, the best experience is to try something interesting.
3. Enjoy leisure times and have a rest in bars or restaurant in Tianzifang. Besides boutiques and art studios, there are various fascinating bars and exquisite restaurants where you can enjoy Italian, French, Southeastern cuisines, etc.
How to Get There?
If you take metro, Line 9 can bring you to Dapuqiao Station. You can easily find your way to Tianzifang at No.1 exit.
Take Bus 17, 24 or 864 to Middle Jianguo & No.2 Ruijin Road Station, the starter of Tianzifang is obviously come into your eyes. Take Bus 41, 43, 45, 96, 146, 205, 218, 786, 806, 931, 955 or 985 to Dapuqiao Station, you can reach the destination after 5-minute walk.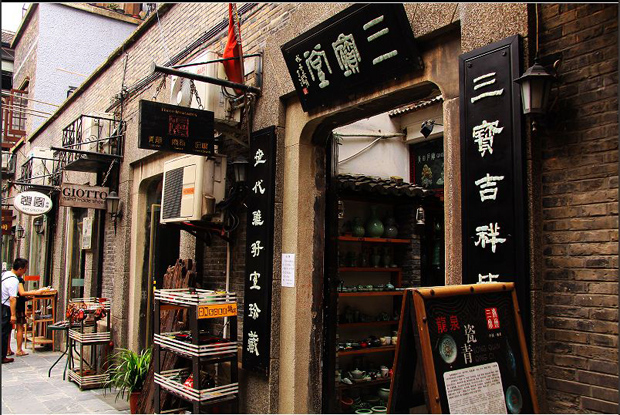 More Attractions in Shanghai
Recommended China Tours Including Tianzifang Shanghai