One of the best place to enjoy Harbin Ice and Snow Festival, covering an area of 70,000 square meters, Zhaolin Park lies at the bank of Songhua River, and the northern end of Zhaolin Street in Daoli District, Harbin City. Zhaolin Park has many modern facilities such as fountain, rocks, flower bed, amusement ground, ice skating rink, children's paradise, golden fish hall and flower and bird garden, having full relaxing and amusing worth. In the east, there is Flower and Fruit Mountain. In the west, there lies Rose Mountain. Xiaonan Islet is located in the south and glass flower cellar is found in the north. A man-made lake flows around in the center with five small bridges cleverly link the water area.
In spring and summer, the pleasant outlook is composed of flourishing greenery. The green plants and colorful flowers make the park the countryside of the city. In winter, Zhaolin Park becomes a silver world with ice and snow. Famous for its ice carving art all over the world, the world-famous ice lantern garden party attracted a large number of visitors from home and abroad in Harbin every year takes place here. It is definitely one of the highlight attractions for the winter tour of Harbin.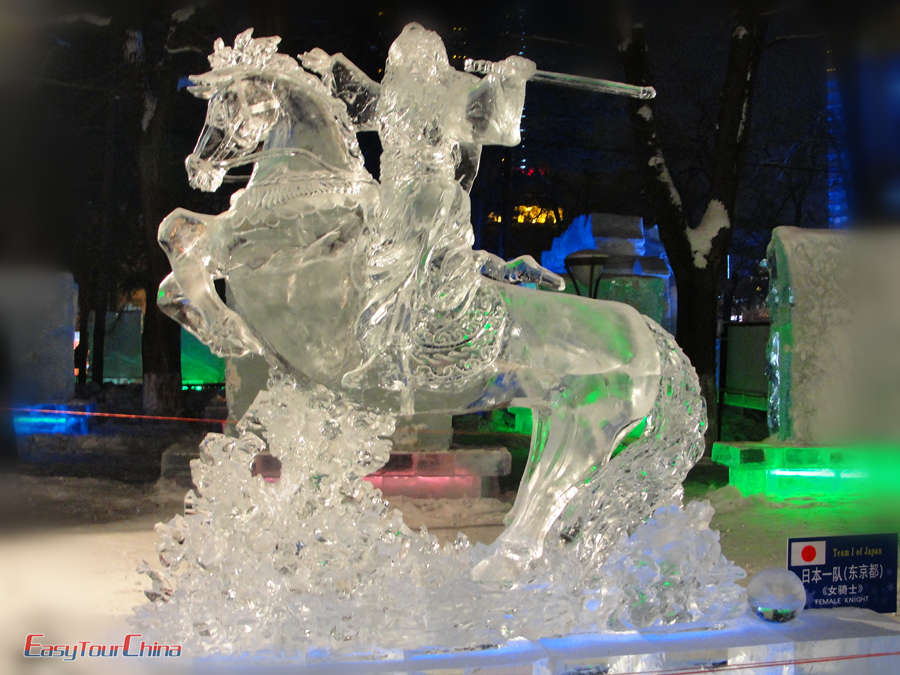 Facts
- In Chinese: 兆麟公园
- Address: No. 74 Youyi Road, Daoli District, Harbin
- Opening hours: 08:00 - 20:00
- Best time to visit: June - August to see the flourishing flowers; January to February to enjoy the Harbin International Ice & Snow Festival and Ice Lantern Garden Party
- Entrance fee: RMB150 ( for the Ice Lantern Garden Fair)
History & Development
Zhaolin Park was first set up in 1906 as a normal scenery park. It went through four stages of development. It was first called the Board Park, then changed into the Special City Park. After the founding of People's Republic of China, it was renamed as Daoli Park( because of its location). In 1946, the park was renamed to Zhaolin Park by Heilongjiang Provincial government after General Zhaolin Li, a national hero during the Anti-Japanese War, was buried here.
The Main Event - Ice Lantern Garden Party
The Ice Lantern Garden Party was held there annually during the past 25 years. It is held from the 5th of January to the end of February every year. This event is popular in the north of China among Han, Man and Hui people, etc... In 1963, the Ice Lantern Party was confirmed as an ethnic festival. Now, people will hold a grand celebration in Harbin during every year's Harbin International Ice & Snow Festival. During the festival, craftsmen use ice to make lampshade, and lighting them with candles or electric lamps in the middle of the lampshade. In the evening, the whole park is lit with lanterns, and the glittering ice-sculptures turn it into a shining crystal palace. It's a a great fun for both kids and adults on a Harbin Ice Festival tour.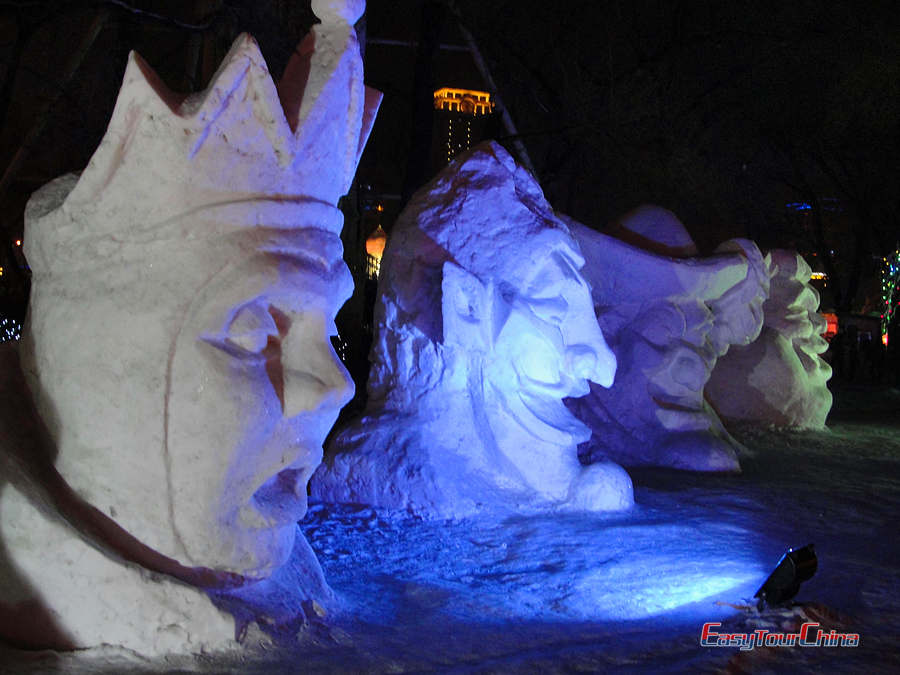 What to Do?
For the visit to Zhaolin Park, the tourists can not only do sightseeing by boat but also get a panorama on the 42-meter-high cable car. Other recreational facilities will also give the tourists the most enjoyment. Other than taking pictures at lantern show, participating in carving competition and garden party are recommended as well. You can also join in some local activities, including fantastic fireworks display, winter swimming, ice hockey games, football games on the snow ground, skiing races, speed skating races, ice sculpture competition, poetry jamboree, wedding ceremony and ice & snow cinematic festival.
How to get there?
Besides taxi, taking bus is also a nice choice to get there because Zhaolin Park is not far away from the down town. Take Bus 8, 23, 29, 52, 53, 83, 114, 132, 136, 201 or 206, then get off at Zhaolin Park ( Zhaolin Gong Yuan) Station, and walking around 74 meters you can reach the park.
If you are strolling in the Central Street, walking to Zhaolin Park is suggested. It's around 700-meters' walking, you can also enjoy the city scene on the way.
More Attractions in Habin
Recommended China Tours Including Zhaolin Park Harbin