Located 198km southeast of Harbin and 85km north of Snow Town, Yabuli International Ski Resort is the largest and best ski resort in China right now. In November to the next April, snow accumulation period is nearly up to 170 days, and there are usually 150 days good for ski all year round, starting from mid-November to next late-March. It is also the permanent site of the BBS annual meeting of Chinese entrepreneurs' forum, called the "Davos of China". If you visit here during Harbin International Ice & Snow Festical, you will catch entire fun of the snow play!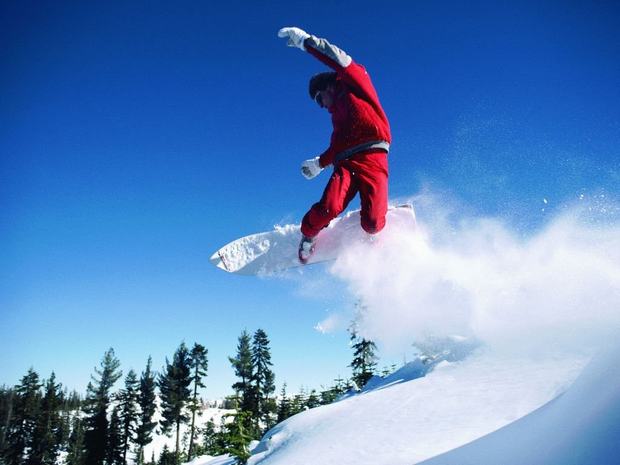 The original name of Yabuli is "Yabuluoni(алброни)" in Russian, that means Orchard Eden. In June, July and August, the climate is mild and the rainfall is abundant, and trees grow well, so it got the name. The highest altitude is 1374.8 meters above sea level. The whole ski resort is surrounded by mountains, thick forest snow and spectacular scenery. In Qing Dynasty, it was once a hunting compound for royalty and nobles of Man ethnic.
Facts
- In Chinese: 哈尔滨亚布力滑雪场
- Address: No. 84, Jinpai Street, Yabuli Town, Shangzhi District, Harbin
- Opening hours: 08:00 - 16:30
- Best time to visit: November – the end of next March
- Entrance fee: CNY 10 for the resort, activities price depends on which section and duration you choose.
What to Do in Yabuli Ski Resort?
Snowmobiling. Snowmobiles are everywhere in Yabuli Ski Resort. They can run fast in the snow, very exciting! You can experience your heartbeat when you take this real "roller coaster". If you want enjoy a cool game just like you are a hero from a movie, snowmobiling is the one you can't miss!
Mountain Cycling Park. It contains green primary, intermediate and advanced professional speedways, road and off-road speedways, 188.5km in total. It is the first place in China with the standard for hosting international Games.
Fantasy Water Park. It is the biggest Water Park in China with 338,000 square meters and it opens in summer. There is the largest tsunami pool in China with a total area of 24,000 square meters and the maximum wave height is 2.8 meters. You can enjoy a great time with more than 12 the latest and most entertaining international water play facilities.
Top runway in the world. This runway sites in Sanguokui Mountain in Yabuli Ski Resort with entire length of 2868.7 meters. You can experience the thrill of speed in this runway, which has been listed in Guinness World Records.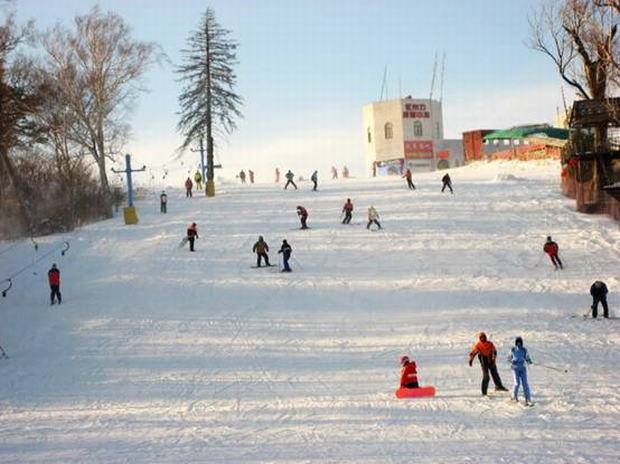 Three mountains of Mount Changbai consist of the entire Yabuli Ski Resort. They are 1374-meter-high Daguokui Mountain, 1100-meter-high Erguokui Mountain and 1000-meter-high Sanguokui Mountain. The ski resorts built on the mountains allow visitors to enjoy an exciting Harbin ski tour to Yabuli
Daguokui Mountain (The New Sport Committees Ski Resort, original named Blue Sky(Qingyun) Ski Resort)
It's the main training gym for mountain skiing players with 3 advanced snow runs. The adaptation training base of national Antarctic research team is also located here. The average temperature is -12°C in snow season. The snow here is a little hard, and the average gradient is around 28°, so it's a good place for old birds. For beginners, there are ski coaches for teaching, so that you can grasp the ski essentials in the shortest 2 hours and free skiing.
Erguokui Mountain (Avaunce International Exhibition Center Ski Resort, original named Dragon Ball(Longzhu) Ski Resort)
It is the hardest one for advanced players with the average gradient of 30°! It will be an exciting and challenging thing to ski on a wild snow runway for these players. But it is also friendly to the freshmen in primary ski field with a gamming chair ropeway for double. The average temperature is -12°C in snow season. You can watch the fantasy hard rime and cloud see on the way, such an enjoyable thing.
Sanguokui Mountain (Sun Mountain Ski Resort, original named Windmill Villa Ski Resort)
This is a more compatible resort with an average temperature of -10°C. Beginners, intermediate and advanced player all can find the field that suits them best! Beginners and intermediate players can enjoy skiing on Happiness Runway, whose gradient is only around 20°. If you want to challenge yourself, try Brave Runway or Wild Mushroom Runway with the gradient of about 25° to 26°!
Weather & Travel Tips
The average temperature from November to the next March is -10℃. You'd better keep youself warm when visiting Yabuli Ski Resort. Cold wind is common in the northeast of China, so mouth mask and gloves will be good to protect you from the cold & dry air. Besides, sunglasses are highly recommended to prevent the glary of the sun from snow.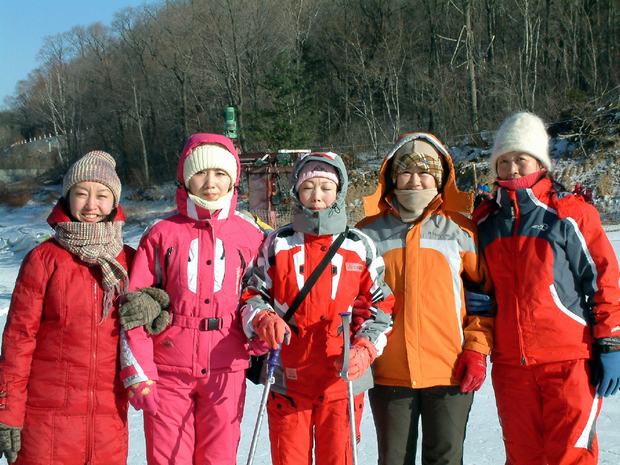 1. You should choose the snowboard below your height. Ski hat and gloves are necessities; snow clothing and snow goggles can be rented. If there is a thick outdoor down jacket, you needn't rent snow clothing.
2. If you are a freshman without an old bird, it's a good idea to hire a coach. The primary and intermediate ski runs of New Sport Committee Ski Resort are linked, it's difficult to handle without coach.
3. The ski coach will charge you a tip. If you want to book a coach, you'd better negotiate the price in advance.
4. Going up the hill with skiing board is easily slide down. To prevent yourself from sliding down, you can walk on sideways.
5. Keep a certain distance from others when skiing, otherwise a collision will occur.
6. Generally there is a traction ropeway in the snow resort, sending tourists from the bottom to higher. Don't fetch the pulling hook with your hands, it should be clamped by your legs.
Facilities
Yabuli Ski Resort occupies an area of 22.55 square kilometers, and has two sections: one for competition, another for leisure. In 1996 the 3rd Winter Asian Games was held here along with numerous National Winter Games. The facilities of the resort have been well improved since then. At present, Yabuli Ski Resort has become the biggest training center for alpine skiers and the mountain hosts of many professional skiing competitions in China.
Yabuli Ski Resort is far better than other ski resorts in China. No matter from the number, length, fall of ski runs, other ski facilities and comprehensive service level; it is undoubtedly the best ski resort in China. With 11 primary, intermediate and advanced ski runs, its alpine ski runs are the longest in Asia. The ski resort also has 5 kilometers of circular cross-country trail and snowmobiles, sled dedicated road, with 3 gamming chair ropeways, 3 towing ropeways and 1 lift ropeway.
How to go to Yabuli?
Take the train
There are many trains between Harbin and Yabuli town. If you take one from Harbin to Yabuli South Station, it takes around 3hrs and CNY 37.5. when you get off, you can take a 5-min shuttle bus to the ski resort.
If you arrive at Yabuli Station, it's far away from the resort. You need to change a scenery bus to get there or take a taxi to get there.
By coach
There are three tourism coaches (7:30/ 10:00/ 13:20) at Longyun Bus Station, which is opposite Harbin Station, to Yabuli Windmill Villa (Sun Mountain Ski Resort). It takes 3hrs and around CNY40.
Book a vehicle
Driving to Yabuli Ski Resort from Harbin only takes 2.5hrs, it's the most convenient and recommended. The road is slippery when it is covered with snow, so driver without snow-driving experience should be careful.
More Attractions in Habin
Recommended China Tours Including Yabuli international Ski Resort Harbin