Shanghai Maglev Train or Shanghai Transrapid is a magnetic levitation train, or maglev line that operates in Shanghai, China. It is the world's first commercially maglev line jointly developed by China and Germany, with the length of 29.86 km. It connects the downtown with outskirt of Shanghai, running from Longyang Road Station in the west to Pudong Airport Station in the east.
Construction began in April 2001 of the first commercial Transrapid system. It is notable for being the first revenue-producing point-to-point high-speed maglev in the world. During a non-commercial test run on 12 November 2003, a maglev train achieved a Chinese record speed of 501 km/h, and now it keeps its highest speed of 430 km/h, still called the fastest land vehicle in the world today. The train line was designed to connect Shanghai Pudong International Airport and the outskirts of central Pudong where passengers could interchange to the Shanghai Metro Line 2 to continue their trip to the city center. There are only two stops at the beginning and the end of the journey, with no stops in the middle.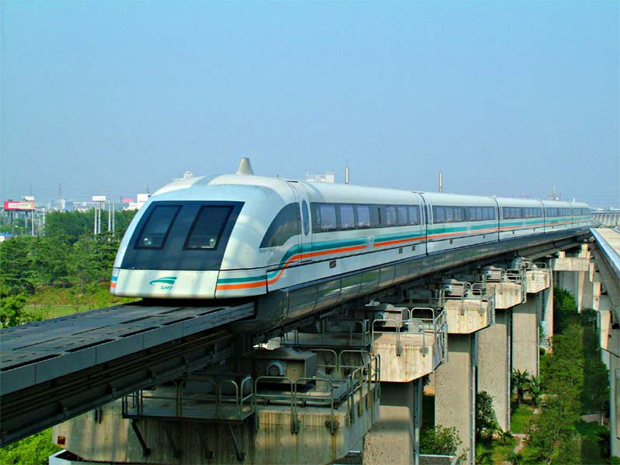 Facts
- In Chinese: 上海磁悬浮列车
- Length: 29.86 km
- Start point: Longyang Road Station
- End point: Pudong Airport Station
- Operating hours:
From Longyang Road Station to Pudong Airport Station: 06:45 – 21:40
From Pudong Airport Station to Longyang Road Station: 07:00 – 21:40
- Interval: 15 – 20 minutes
- Ticket price:
1. Economic Card: RMB50 (one way for economic seats and only be used that purchasing day)
2. Economic Card with Boarding Card: RMB40 (enjoy a discount based on the intraday boarding card)
3. Economic Round-way Card: RMB80 (round way for economic seats and can be used within 7 days)
4. VIP Card: RMB100 (one way for VIP seats and only be used that purchasing day)
5. VIP Round-way Card: RMB160 (round way for VIP seats and can be used within 7 days)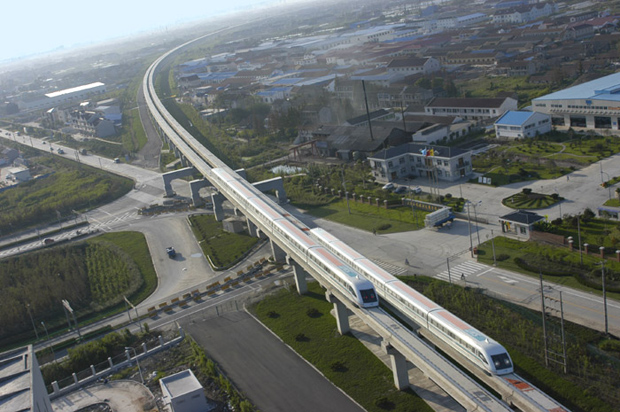 Introduction
In the 21 century, with the sustained and rapid development of its economy and the fast progress of the society, a great demand for high speed passenger transportation has emerged. The high speed maglev transportation system is not only suitable to mass rapid passenger transportation between transport hubs hundreds to over one thousand kilometers apart, but also suitable for modern mass rapid passenger transportation between a center city and adjacent cities scores to hundreds of kilometers apart.
Shanghai Maglev is the fastest railway system in commercial operation in the world. The 30-km line runs between Pudong Shanghai International Airport and the Shanghai Lujiazui financial district. An end-to-end ride takes about eight minutes. A world record for commercial maglev systems was set on November 12, 2003. A five-section train achieved the top speed of 501 km/h while another vehicle passed at 430 km/h on the adjacent track. The Transrapid in Shanghai has a design speed of over 500 km/h and a regular service speed of 430 km/h.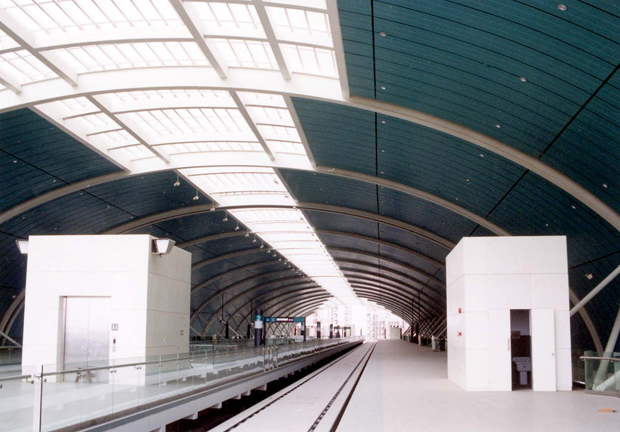 In January 2006, the Shanghai-Hangzhou Maglev Train extension project was proposed by the Shanghai Urban Planning Administrative Bureau. The extension would continue the existing line towards Shanghai Hongqiao International Airport, running via Shanghai South Railway Station and the Expo 2010 site, with a possibly continuation towards Hangzhou. If built, the extension would allow transferring between the two airports - located 55 km (34 mi) apart - in approximately 15 minutes.
Shanghai Maglev Museum
Shanghai Maglev Museum, located on the ground floor of Longyang Road Station, officially opened on August 16, 2007. In order to play a better role of popularizing the knowledge of maglev high-tech, the expansion began in early 2006. A number of interactive exhibits, simulation models and physical components have been added to enable visitors to understand the technological appeal of maglev in a lively display environment. With the clue of time, it tells the past, present and future of Shanghai maglev train. Maglev train passengers will be satisfied with the knowledge after the experience of eight-minute running of maglev train.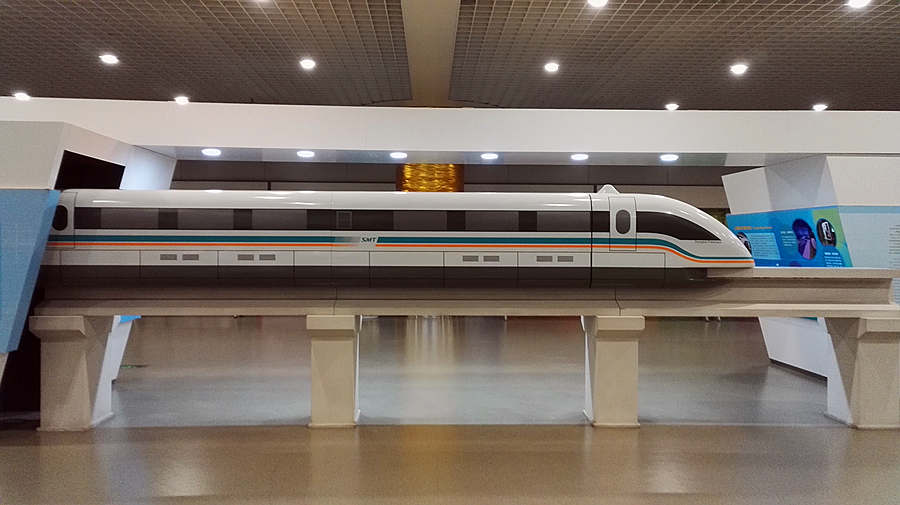 If you take maglev train from Pudong Airport to Longyang Road Station, it's a nice choice to explore the science and technic deeply here. The museum opens from 09:00 to 17:30, and it takes RMB10 to get in. But you can visit it for free with maglev ticket of the day.
More Attractions in Shanghai
Recommended China Tours Including Shanghai Maglev Train Shanghai