Back to the 1930s, at the beginning of World War II, a mass of German Jews escaped Nazi persecution by fleeing to Shanghai, making the city the Oriental Noah's Ark. It was at that time 'almost impossible to find a destination open for Jewish immigration', Shanghai opened its door to these displaced people, and local residents kindly offered them food and medicine. More than 25,000 Jewish refugees settled in Changyang Road, Huoshan Road and Gaoyang Road in Shanghai Hongkou District, and built themselves a distinct community with synagogues, schools, hospitals, factories, theaters, bakeries, stores, clinics, cemeteries, sports leagues and even a Jewish newspaper. Almost all Jews in Shanghai survived the war.
Today those well-preserved Jewish sites and heritages in Shanghai China still commemorate this unique phase of history.
>> Recommended 16 day China Jewish Heritage tour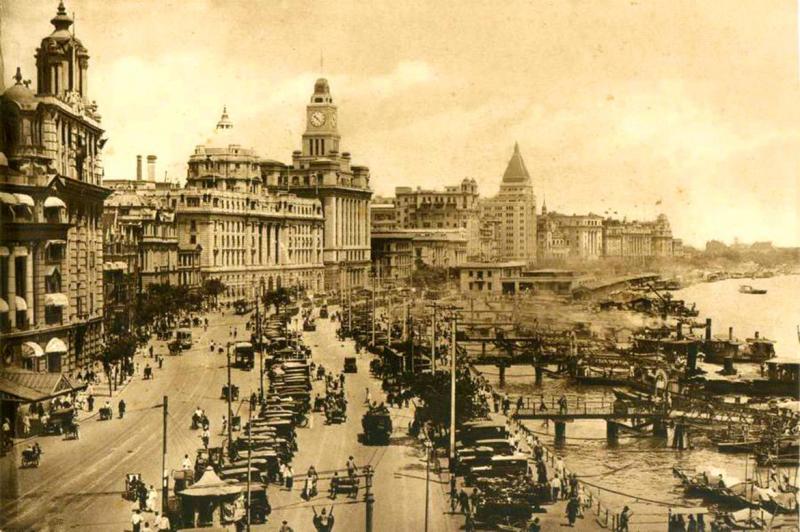 1. Shanghai Jewish Refugees Museum and Ohel Rachel Synagogue
Built in 1907, Shanghai Jewish Refugees Museum was the formal Ohel Rachel Synagogue. It was the religious center to hold Jewish activities in Shanghai, and also the head office for Jewish youth organization for a while. Today, the museum collects the most complete documents of Shanghai Jewish asylum.
The site of Ohel Rachel Synagogue (or Ohel Moishe Synagogue) was moved to 62, Changyang Road, Hongkou District in 1927. It was built by Sir Jacob Sassoon (from Hong Kong) in memory of his wife, and later served as the spiritual heart of Shanghai Jewish community between 1920 and 1952.It is the most significant existing Jewish heritage in Shanghai, and now occupied by Shanghai Education Bureau. Every year approximately 5000 people come and visit Ohel Rachel Synagogue (Most of them are Jewish), including former US president Bill Cinton, former Israeli President Chaim Herzog, and former US Finance Minister Maike Bulu Blumenthal who spent his childhood in Hongkou, Shanghai.
Appointments to visit Ohel Rachel Synagogue are required and can be arranged by the Shanghai Jewish Community, Tel: 021 6289 9903.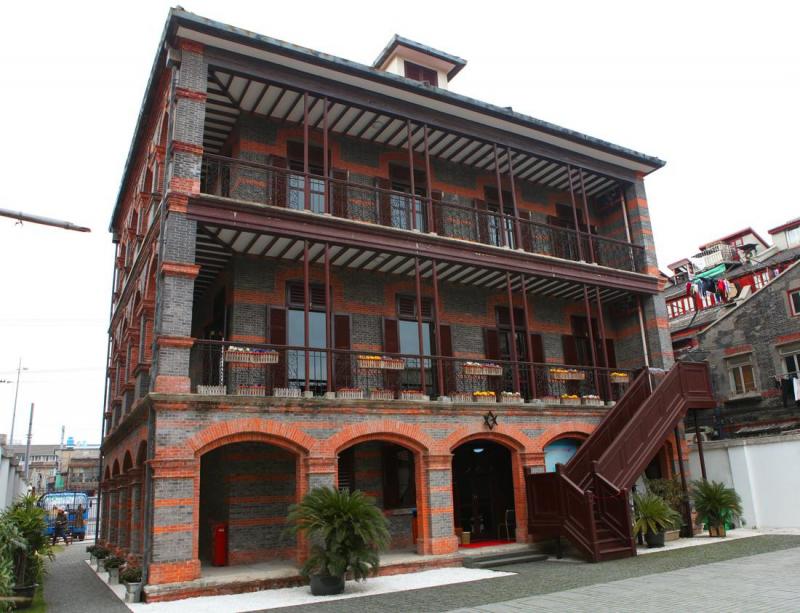 2. Shanghai Jewish School
On the left of Ohel Rachel Synagogue is the Shanghai Jewish School. D. E. J. Abraham built the school in 1900 based on the Shearith Israel. Later in 1932 Horace Kadoorie transferred it to the present site. All the other buildings were established after 1952. A Mikveh used to stand next to the school, but is now replaced by a six-story building. There was a separate entrance on Xinzha Road, and is still visible. The main entrance to the Jewish school is located at 500, Shaanxi North Road.
3. Old Market Area
The old Jewish market area was located on Nanjing Road, where there were many small retail shops with a high concentration of customers - people of all countries would shop here and spoke different languages. The Uptown Theatre standing still at the southwest corner of Nanjing Road and Shaanxi North Road was a well-known landmark to nearby residents and many would come and see the new films here. Head west towards the Portman, and you will pass Mandarin Hotel, which was built at the site of a Jewish bakery.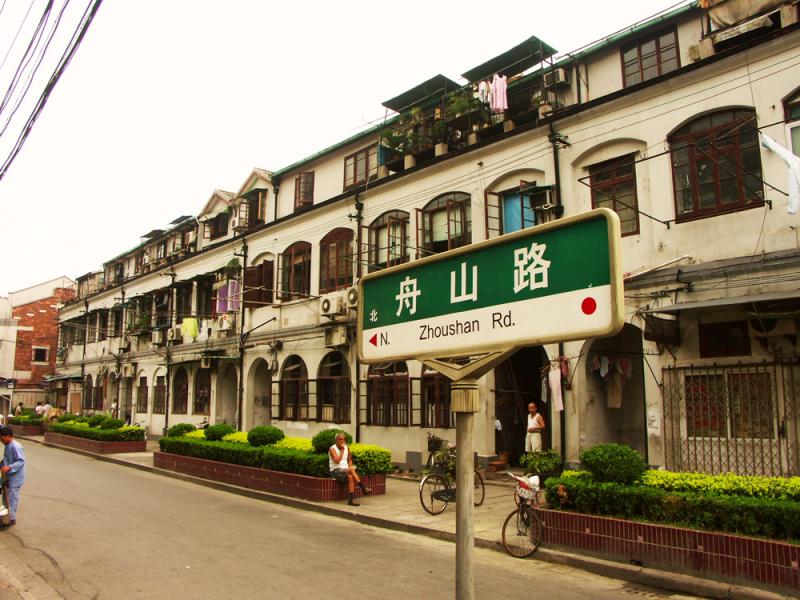 4. Jewish Hospital (now Shanghai Ear, Nose & Throat Hospital)
At 83, Fenyang Road (formerly rue Pichon), the present Shanghai Ear, Nose, and Throat (Otolaryngological) Hospital was built at the site of the former Shanghai Jewish Hospital. First founded in 1934, the hospital was named the B'nai Brith Polyclinic, and adopted its new name in 1942 when headed by Dr. Max Steiman. When German Jewish doctors arrived in Shanghai in the late 1930s, they soon played a large important role and had a strong influence on Shanghai medicine.
5. Jewish Club (now Music Conservatory of Shanghai)
Located on Fenyang Road, south of Huaihai Road, this Russian Jewish Club became the whole community's club in the end. It was recognized that Russians were the greatest Zionists in Shanghai, therefore news of the establishment of the state of Israel, including Prime Minister David Ben-Gurion's speech, was read to the community at the Jewish Club in 1948. The site is now taken over by the Shanghai Music Conservatory. Given Jews' great positive influence on Shanghai's music, this could be a fitting tribute. As a matter of fact, Jews from Russia and central Europe have helped the city to train many leading musicians.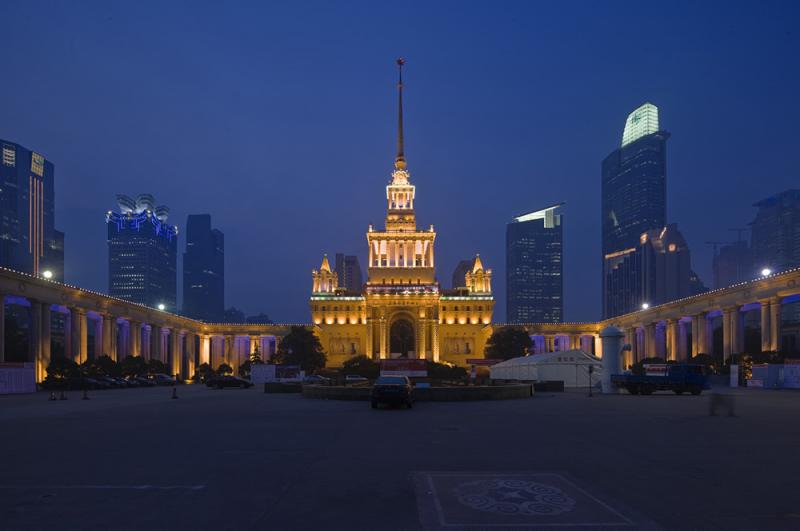 6. Shanghai Exhibition Center (once Hardoon Garden)
One of the landmarks in Shanghai, Shanghai Exhibition Center is of classical Russian architectural style, and used to be Sir Silas Hardoon's private garden. For the local Shanghainese, Sir Silas Hardoon (born in a poor Jewish family in Baghdad) was the most famous foreigner and the richest person in old Shanghai. Rumor has that he had to pay for the paving of Naming East Road because of his wealth and ownership of 40% of the buildings on this street. The whole complex, now converted into the Shanghai Exhibition Center, was known as Hardoon Gardens. The street immediately to its west (Tongren Road) was once called Hardoon Road.
7. Sassoon House (now the north wing of the Peace Hotel)
Located at 20, The Bund, Sassoon House is the most famous Jewish architecture in Shanghai featuring a green pyramid roof, and now has converted into Peace Hotel. It was built by Sir Victor Sassoon of the renowned Sassoon family (British Sephardic Jew of Iraqi origin) in 1929. It is of 77 meters high and nine floors, which was the highest building in Shanghai in 1930s.
Shanghai Jewish heritages also include The Original Cemetery (Israeli Cemetery or Mohawk Cemetery), which was the first of the four Jewish cemeteries in Shanghai; Beth Aharon Synagogue on Hu Qiu Road (#42; originally #50 Museum Road) in a short distance to the Bund; Monument in Memory of Jewish Refugees in Huoshan Park - the center of the "Designated Area for Stateless Refugees".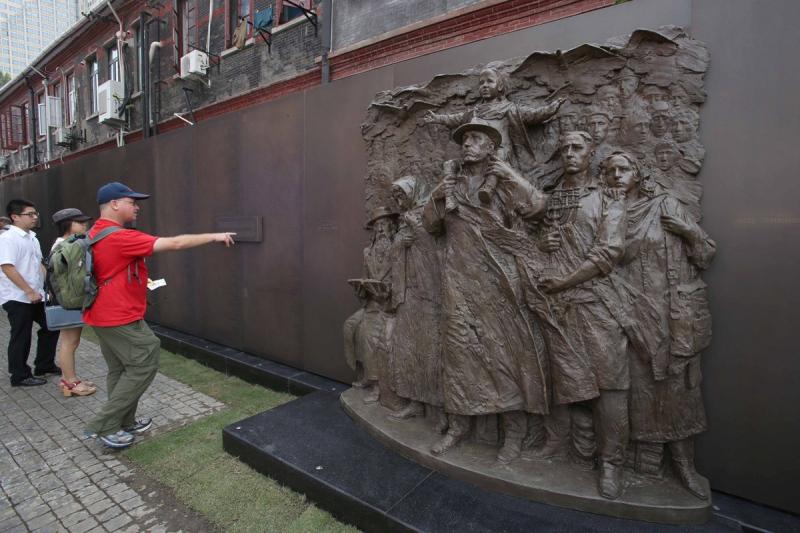 More Attractions in Shanghai
Recommended China Tours Including Jewish Sites in Shanghai Shanghai