Situated in the north of Shanghai, Jade Buddha Temple was first built in 1882 but got its name in 1918. With Longhua Temple and Jing'an Temple, and as one of the three famed Buddha temples of Shanghai, Jade Buddha Temple is well-known for serving two crystal-clear Buddha statues, which is carved by a whole white jade and imported from Burma by the abbot named Huigen. Though it's one of the top 10 Shanghai highlights, it still keeps its own peaceful and venerable place from a busy and metropolitan city, attracting numerous devotees and visitors every year.
The original temple was destroyed during Xinhai Revolution in 1918. Luckily, the jade Buddha statues had been saved, so the successive monks rebuilt the temple at the present site and named it Jade Buddha Temple. After decades of careful management, it had become a magnificent and well-structured temple complex modeled after the song dynasty, with a large collection of cultural relics and Buddhist scriptures. In 1942, the abbot Yuanchen set up Shanghai Buddhist University in the temple. After the funding of People's Republic of China, the government carried out fund allocation for maintenance for many times. Now Jade Buddha Temple presents himself to the public with a new look and a richer connotation.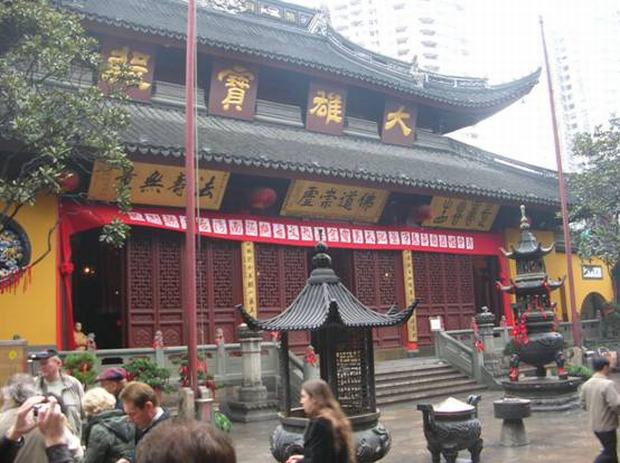 More than 70 monks hold daily services. On every first and fifteenth of Chinese lunar calendar or other Buddhist festival, devotees and pilgrims will come to burn incense and pray for good luck and peace. If you visit here at the right time, you will have chance to see some sacrifices and Buddhist activities. What a shocking scene!
Facts
- In Chinese: 玉佛寺
- Address: No. 170, Yuan'an Road, Putuo District, Shanghai
- Opening time: 08:00 – 16:30
- Best time to visit: just avoid Chinese public holidays
- Dressing code: skirts or pants should be longer than the knees, avoid wearing slippers and monochromatic clothes inside the temple
- Ticket price: RMB20 (for common days)
Highlights
Jade Buddha complex has an exceedingly short history, having been completed in 1918, but it exudes a powerful potion of thick incense, flashy decorations, and a dark, seedy atmosphere that makes it seem centuries older. The architectural style comes from the Song Dynasty (A.D. 960-1279), when swirling eaves were the style; the brilliant yellow walls are of recent origin.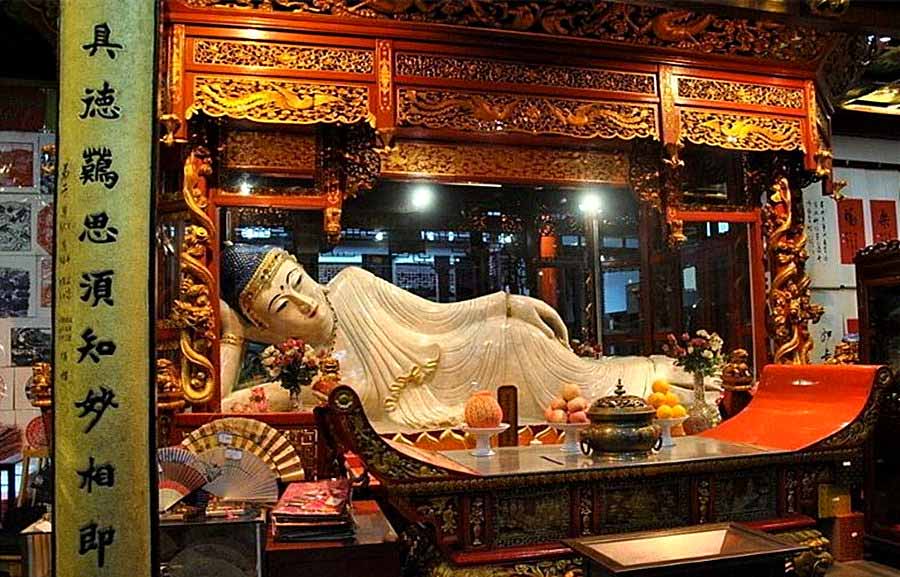 1. Da Xiong Bao Dian. Its exterior is a two-story palace building of song style, which is sedate and solemn. The Treasure Hall of the Great Hero (Da Xiong Bao Dian) contains golden images of the Buddha Shakyamuni, companying with Amitabha Buddha and Medicine Guru Buddha flanked by their 18 Buddha Arhats.
2. Yu Fo Lou (Jade Buddha House). The White Jade Buddha, located up a narrow old stairs on the second floor of Wentang Hall, is the true treasure. A seated Buddha is 1.95 meters tall, carving by a complete white jade, it is twice life-size (weighing 205kg / 455 lb. and measuring 2m / 6 ft. 7 in. tall in seated position). In another special pavilion there is a recumbent Buddha, also carved from a single slab of Burmese jade and brought to Shanghai by abbot Huigen.
What to Do?
1. Taste Buddhist culture. This holy land of Buddhism in Shanghai is flourishing all the year round, and it is also a place of Buddhist University. The Buddhist culture is very strong, and it is the best place to study Chinese Buddhist culture.
2. Pray peace and good luck for you and families. It is said that the bless and protection of Buddha and Bodhisattva here is very effective, not only believers come to worship; many citizens will come here to pray as well. You can have a try with devout heart.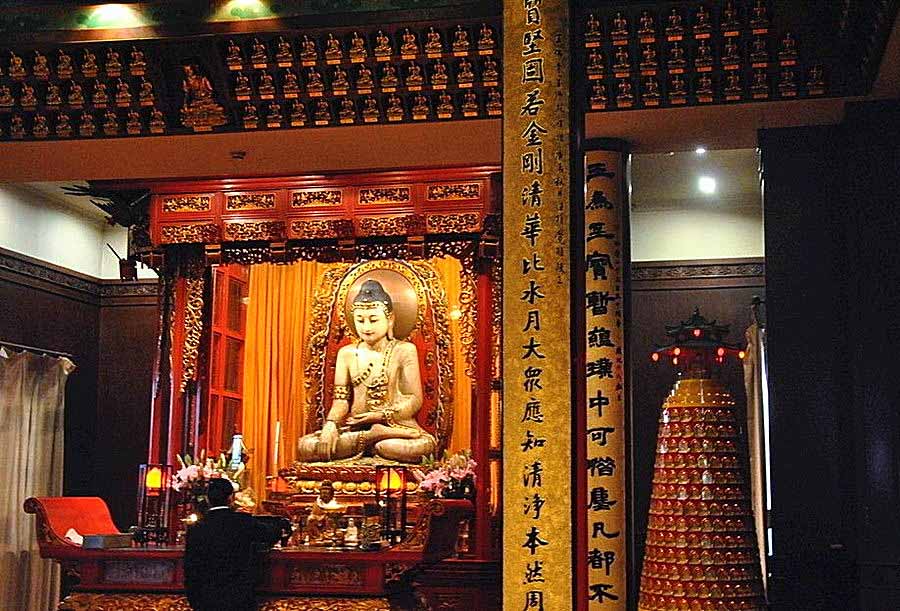 3. Experience a vegetarian meal. The temple runs a vegetarian restaurant whose menu boasts so-called 'meat' dishes made from vegetarian ingredients such as pickled duck, sliced eel and chicken, all made of bean curd and vegetables. Sizzling (Crackling) rice and mushroom soup is strongly recommended.
How to Get There?
You can take Metro Line 7 and get off at Chongshou Station or Line 13, getting off at Jiangning Road Station, after a short walk, you can reach Jade Buddha Temple.
If you take bus, Bus 19, 206, 316, 738 will take you to Jiangning Road Anyuan Road Station. Besides, sightseeing bus of green line can take you to the destination directly.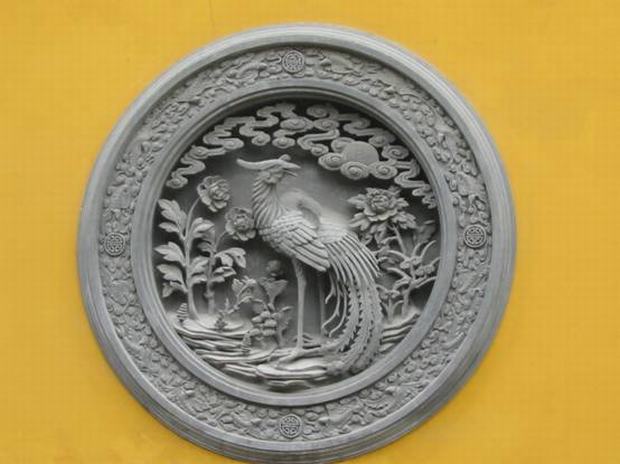 More Attractions in Shanghai
Recommended China Tours Including Jade Buddha Temple Shanghai