Located in the center of Shanghai, Shanghai History Museum shows every visitor an overall history of Shanghai for over 6000 years, till Shanghai's liberation in 1949. In Shanghai, there are so many antique buildings telling stories from ages. The building of Shanghai History Museum is a key culture relic. Nowadays, the museum also introduces a variety of multimedia interactive devices, focusing on the application of new media and visual technology, presenting history in the virtual reality interaction.
The building is in the European neoclassical style; although after several transformations, but the building facade and interior decoration still leave many fine traces. This gray bell house around Peolple's Square, which was the Shanghai Horse Racing Association a hundred years ago, designed by British people in 1926 and finished in 1933, now showcases the development of Shanghai for free.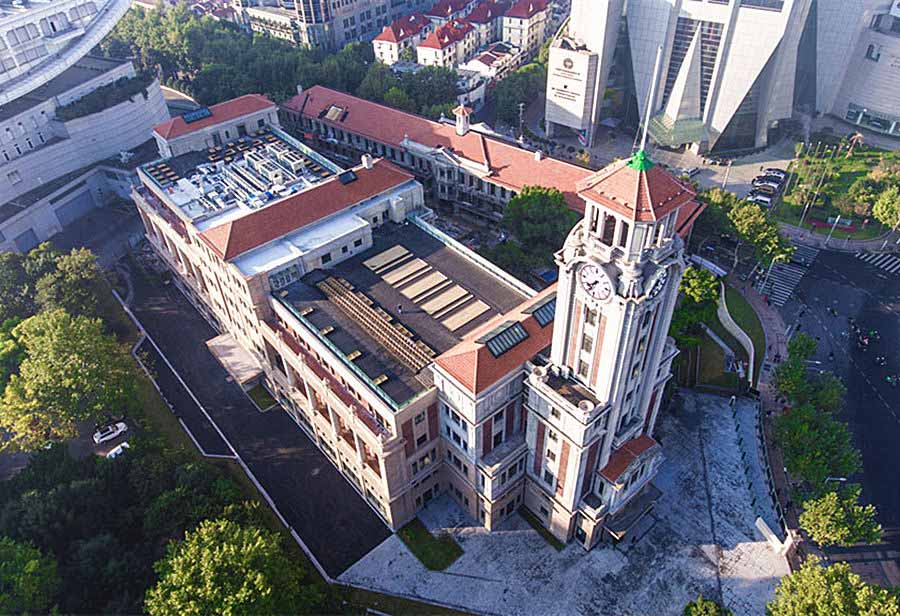 After its completion, Shanghai History Museum, together with the nearby Shanghai Urban Planning Exhibition Hall, Shanghai Museum and Shanghai Grand Theatre, forms a profile of Shanghai's past, present and future.
*Note: Shanghai History Museum is different from Shanghai History & Development Exhibition Hall, which is located on the first floor of Oriental Pearl TV Tower.
Facts
- In Chinese: 上海历史博物馆
- Address: No. 325 West Nanjing Road, Huangpu District, Shanghai
- Opening time: 09:00 – 17:00 (last entry at 16:00; closed on every Monday)
- Best time to visit: just avoid Chinese public holidays
- Ticket price: free (valid identification is required for admission)
What to See?
Shanghai History Museum consists of basic display, special display and temperature display.
The east building, which is mainly composed of basic display, has three common exhibition halls: preface hall, ancient Shanghai and modern Shanghai. Follow the principle of "take the city history as the vein, and take the revolution history as the focus"; it fully displays the important nodes and major historical revolutionary events in each period of Shanghai's urban development.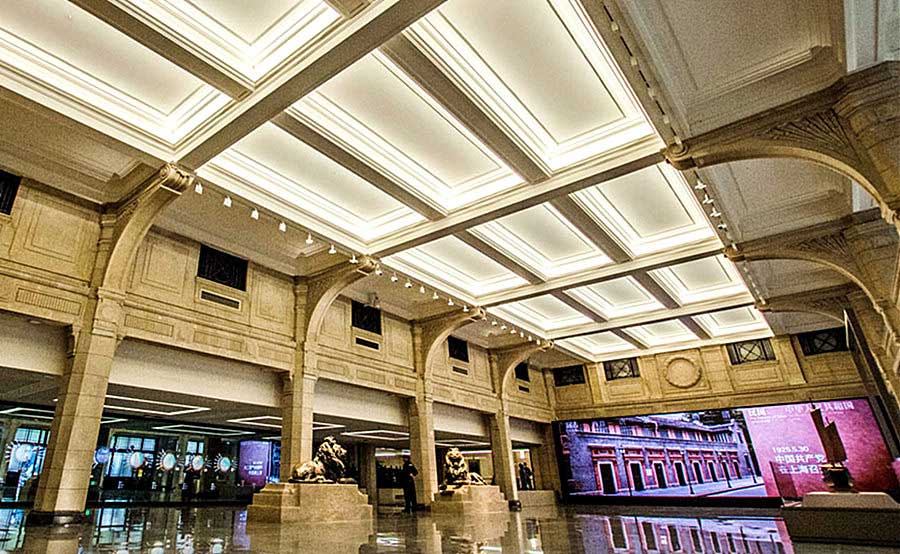 Walking into the preface hall of the first floor of the Shanghai History Museum, you are greeted by a huge multimedia interactive digital exhibition wall. Touching the digital exhibition wall, you can see the coastal evolution and distribution of Shanghai city since Tang, Song, Yuan, Ming and Qing dynasties. A large LED screen on the side plays a short film "a brief history of Shanghai", which serves as the summary.
Floor 2 is the exhibition hall of ancient Shanghai, based on the clues of prehistoric civilization, ancient development and the rise of cities and towns; it shows the human activities and distinctive regional characteristics of ancient Shanghai. There are rich historical relics left and exhibiting Majiabang culture, Songzee culture, Fuquanshan culture and Liangzhu culture.
Modern Shanghai display hall ranges from Floor 3 to 4. It fully reflects all aspects of Shanghai's political, economic, cultural and social life in modern times, with emphasis on the important contribution of Shanghai as the base of the Chinese working class and the birthplace of the communist party of China on the way of national salvation and national rejuvenation. General Zhenyuan's bronze cannon at the entrance of the exhibition hall is an important object to witness the Opium War in Shanghai.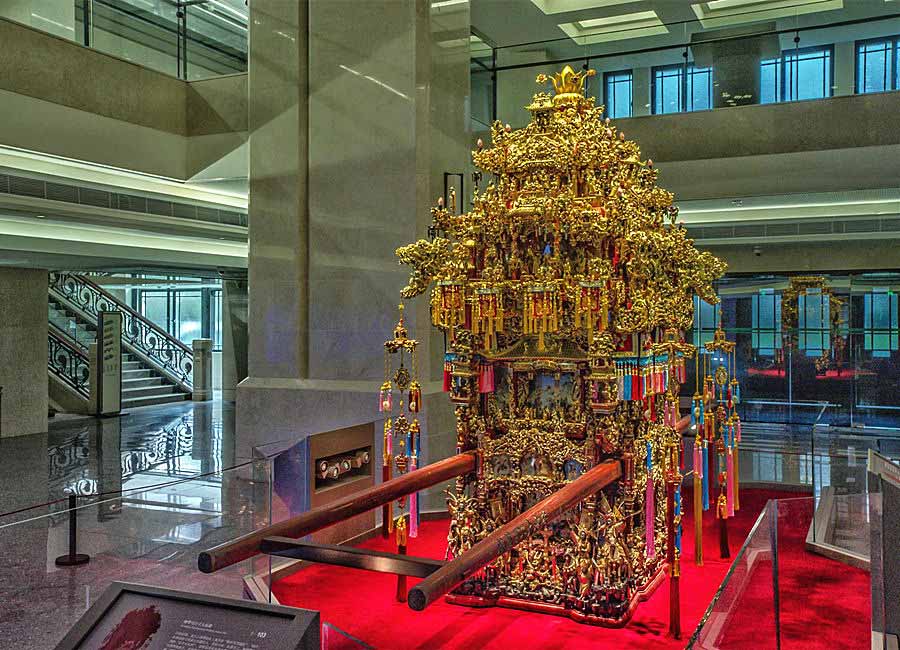 Through the visual exhibition "unforgettable moments", more than 70 wonderful moments of social progress, economic development and people's happy life since the liberation of Shanghai in 1949 are selected in the last hall to show the great and brilliant achievements of Shanghai. Besides, a lovely café lays on the fifth floor of the museum where people can have a rest.
The special display and temporary display halls are situated in the west building.
How to get there?
It will be so convenient to take Metro Line 1, 2 or 8 to get to the city center. Get off at People's Park (Renmin Park) Station; walking for about 100 meters, you will reach Shanghai History Museum.
Bus 71, 127, 26, 926, 123, 55, 805, 33, 145, 934, 17, 66 or 929 can take you to the stops around your destination, you can get there easily.
If you take red line or green line of city sightseeing bus (Bus Tour), you can get off at Nanjing Road Stop. It's also close to the museum.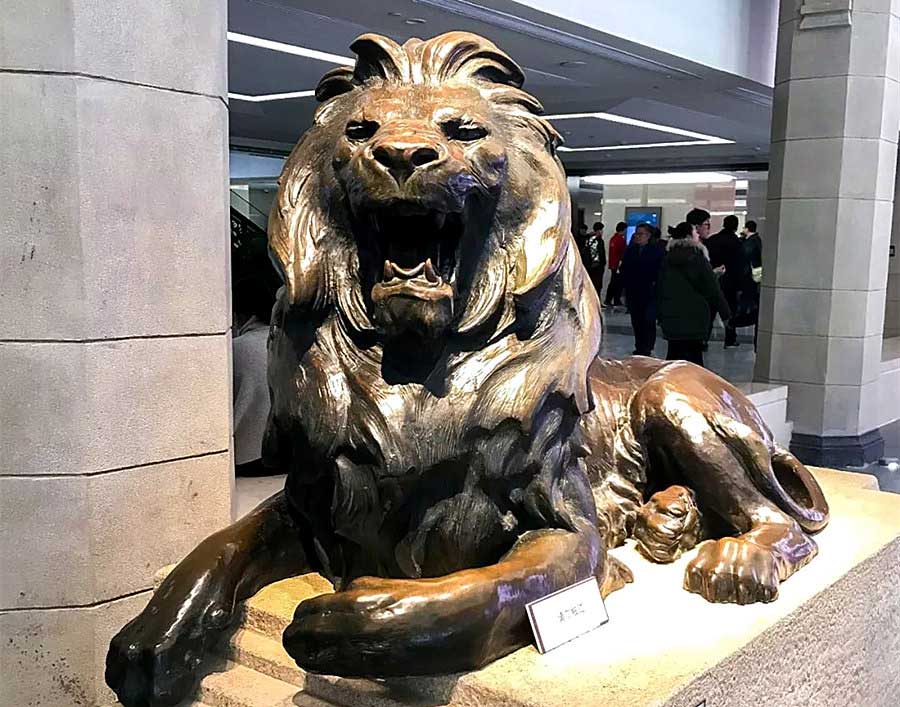 More Attractions in Shanghai
Recommended China Tours Including Shanghai History Museum Shanghai