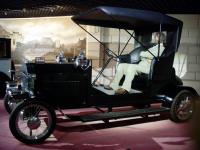 Located below the Oriental TV Tower at Pudong new district, Shanghai Municipal History Museum is a museum dedicated to the history of the city of Shanghai. The museum's exhibition focuses on the approximately 100 years in the history of Shanghai from the opening of the port in 1843 to the communist take-over in 1949.
Established in 1983 as the "Shanghai History & Cultural Relics Showroom", it first opened to the public on May 27th, 1984 on the premises of the Shanghai Agriculture Exhibition. In 1991, the Shanghai History Museum was moved to No1286 of Hong Qiao Road as the temporary site, which established the new and basic display: Modern Development History Display of Shanghai, displaying more than 1500 pieces of cultural relics, and the exhibition hall was expanded to 1,400 square meters.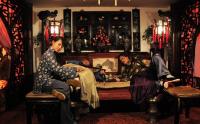 In May 2001, the exhibition was moved again, this time into the basement of the Oriental Pearl Tower in Pudong new district. The current permanent exhibition of the museum is divided into five section titled: "Trace back to HuaTing", "Style and Features in the Town", "Sketch of the Port-opening", "Foreign Settlement", "Old footsteps in Shanghai". It entirely reflected the historical evolvement of the politics, economy, culture, society and people's life in modern Shanghai.
There are more than 30,000 cultural relics collected in Shanghai History Museum, including Shanghai ancient cultural relics and more than 18,000 pieces of Shanghai modern cultural relics. Notable items in the collection include: Gu Embroidery of flowers, insects, and fish by the Ming-Dynasty "needle saint" Han Ximeng; a scroll by Hou Tongceng; the Golden Classics collected by the Qi Bao Temple. In a 4,000-square-metre exhibition hall, the 1,000 artifacts and exhibits are elaborately arranged to revive the old Shanghai. Besides, you can experience the old atmosphere with the help of the actors' songs and verbal and body languages in the "performing zone", which shows the different histories from the late Qing Dynasty to the 1940s.
More Attractions in Shanghai
Recommended China Tours Including Shanghai History Museum Shanghai