Chengdu with Kids: Family Travel Tips & Top Things to Do
China Family Travel Tips Chengdu with Kids: Family Travel Tips & Top Things to Do
Traveling to Chengdu with kids? This cultural city is full of exciting family activities your kids will love: giant panda bases and reserve, kid-friendly museums, local parks, historical sites, scenic mountains (with cableway) and shops, and so many more. Chengdu is a treat for small kids, teens and parents alike, and promises a fun and learning family vacation and a relaxing city break in China.
If you are planing a trip to Chengdu with kids for family-friendly fun, this is all you need to know.


Why Travel to Chengdu with Kids - Practical Travel Tips
Laid-back atmosphere
- Your family will fall in love with Chengdu almost immediately for its openness and slow-pace life style. There's nothing urgent. And people of all ages just enjoy their lives. Strolling in the streets, you can see people wear all kinds of clothes, such as Hanfu and Tang costumes, locals are playing mahjong, or chatting for hours in the
tea houses
.
Panda
- Did you know that Chengdu is the best place in China for visiting panda? Here at Chengdu Giant Panda Breeding Research Base, parents and children can see one of the world's most adorable creature. Additionally, there are panda-theme cultural places everywhere in the city, from panda post to panda exhibitions and panda buildings.
Hotel
- Chengdu is a modern, dynamic metropolis and offers some of the best hotels for a family vacation, whether you are looking for a luxury resort or a lovely budget boutique hotel. There are also panda-theme hotels that allows your family for a fun and comfortable stay.
Food - Chengdu is known as a culinary capital of China and a popular destination for spicy food. There are spicy hotpot, Sichuan cuisine, barbecue, dessert and hundreds of street food in Chengdu. Spicy food is very much not to everyone's taste, not for kids. No worries, Sichuan cuisine has a wide range of materials and changeable seasonings. Dishes like sweet and sour pork ribs, duck with camphor tea, chicken and bean blossom, cabbage in boiled water are nice choices for family with kids.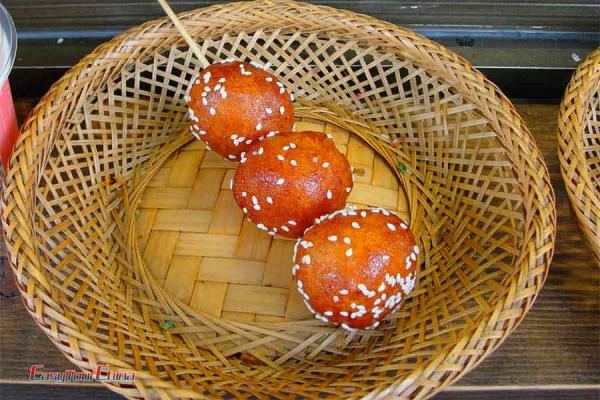 Top Things to Do for Family with Kids
If you prefer to plan out your Chengdu family tour itinerary, make sure to include the family-friendly activities. There's a lot to see and do in Chengdu, and it's easy to get caught up moving from one place to another with many discoveries in between.
Panda Base - Visiting, and Volunteer Work
Deciding the first place to visit in Chengdu with kids is probably the easiest decision you'll make when planning your Chengdu family trip. Definitely the giant panda base!
Giant Panda Breeding Research Base in Chengdu
is the best place for visiting these furry balls. Tip: visit in the morning, when pandas are in their most active hours of a day.
2 hours drive from Chengdu city, Wolong China Giant Panda Garden and Dujiangyan Panda Base offer a closer contact with panda. How about becoming a panda keeper? Your children will never become tired when having fun with panda, feeding them, learning knowledge and taking photo with them.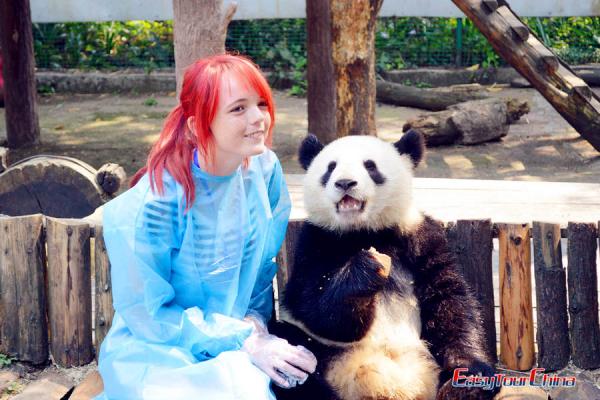 Renmen Park - Local Life Experience
There's not better way to experience local life of Chengdu than to join the locals in the Renmen Park (People's Park). Take your kids to one of the most bustling yet most relaxing places in the city. You will have the opportunity to meet local family, learn how to play mahjong, see people dancing, singing, playing chess, and some other rarely-seen activities, such as ear-picking, open-air barber shop... -- it will be an unprecedentedly exciting adventure.
Sichuan Cuisine Museum - with Cooking Class
Sichuan cuisine is one of the eight great cuisines in China, and famous for its use of spicy seasonings. A family trip to the museum that centers entirely on food can be funny, interesting, and tasty! There's a chance you can see the traditional Chinese kitchen with a series of cooking utensils, and taste all kinds of foods and snacks.
The museum also gets a simple way to get make your family cheer up -- by arranging a cooking class. Learn from a chef to make two or three popular Sichuan dishes.
Old Streets - Traditional Architecture and Shopping
Looking for best things to do in Chengdu for periods of rest during your family vacation? You can break your day up with shopping in the old streets like Wide and Narrow Alleys and Jinli Old Street. Find a good restaurant for a long meal, and give the kids some time to unwind.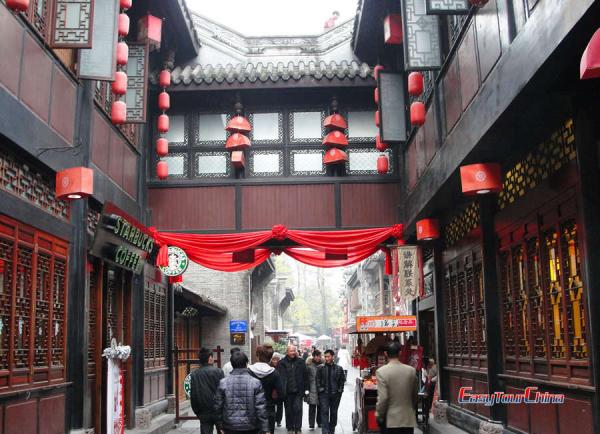 Sichuan Opera Show with Face-changing Trick
Who says a cultural program of a family trip will always make your kids feel bored? Sichuan Opera is a cultural heritage in China, and famous for its the marvelous tricks of face-changing. Your kids will love to see how the artists change their facial makeup in a second. Other brilliant performances of Sichuan Opera include spitfire, "Water sleeves" and traditional music.
Qingcheng Mountain - Taoism Culture Experience
If you do not like crowds of Chengdu city center, take your kids to Qingcheng Mountain, a UNESCO natural and cultural heritage. Take a cable car up and down to save energy and enjoy the beautiful scenery from the air. Explore the thousand-old temples and there's also chance that you can experience one day Taoist priest's life.
Recommended 4-day Chengdu Itinerary with Family
When you start looking for Chengdu itinerary for your family vacation, you can find many with highlight attractions. Here we recommend 4 days Chengdu family tour with local life experience and must-see Panda Breeding Centers.
Day 1 Chengdu arrival
Day 2 Panda Breeding Center, Wet Market, Sanxingdui Museum
Day 3 Half day biking tour in countryside, Kuanzhai Alleys, Renmin Park, Sichuan Opera
Day 4 Leshan Giant Buddha, Jingli Street
Keep reading China family travel tips: