Culinary culture is one of the most important aspects of China. Right here, we will offer you some basic ideas of where to taste the local specialties in China - the top 10 food cities in China. Get a quick glimpse of those destinations for foodies, and you will find that there is so much to satisfy your appetite while traveling across the amazing land.
As the political and cultural center of China, Beijing has been home to various delicacies coming from all over the country, and nowadays from all over the world. Beijing Cuisine was formed in Qing Dynasty (1636-1911) based on Shandong Cuisine. Beijing Roasted Duck is the No. 1 delicious dish of Beijing, which is the must-eat. Quanjude Roast Duck Restaurant and Dadong Roast Duck Restaurant are both popular in the city. The famous Imperial Cuisine can be regarded as another food highlight in Beijing. Visitors can try it at Fang Shan Restaurant in Beihai Park and Ting Li Guan Restaurant in the Summer Palace. Besides, the Mongolian Hot Pot could be worth a try, the instant-boiled mutton is very popular in the autumn and winter time.
In China, a saying goes that "Dressing in Hangzhou, Eating in Guangzhou". Here every Cantonese can be a gourmet, they love eating all kinds of edible meats including offal, chicken feet, duck's tongue, snakes and snails, etc. Steaming and stir-frying are the most favored cooking methods due to the convenience and rapidity. The well-known dishes are Sliced Boiled Chicken (White Cut Chicken), Roasted Suckling Pig and various seafood ones. Except that, snacks like Wonton, Double-layer Steamed Milk and Herb Jelly are highly recommended. The famous local restaurants include Guangzhou Restaurant, Panxi Restaurant, Taotaoju Restauant, and Lianxialou Restaurant, Beiyuan and Nanyuan Restaurant.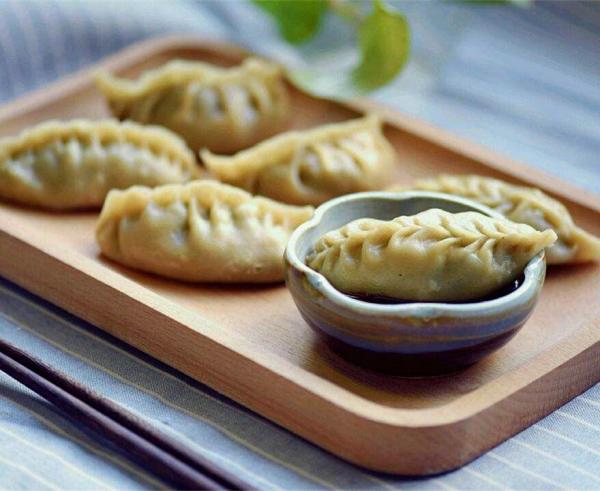 Shanghai cuisine formed its own features by incorporating the cooking styles of the neighboring provinces, such as Jiangsu, Anhui, Zhejiang, Fujian, and Jiangxi. It is characterized by a great use of soy sauce, sugar, rice wine and rice vinegar. Fish, crab, chicken are "drunken" with spirits and cooked or steamed briskly, this is another feature of the Shanghai cuisine. Here, you can also enjoy all the cuisines coming from other parts of China and the world due to its cosmopolitan status. Beggars Chicken, Lion's Head Meatballs are signature dishes in Shanghai. The reputable restaurants in the city are Lvbolang Restaurant, Meilongzhen Restaurant, Meiyuancun Restaurant, and Xiannanguo Restaurant.
When referring to Hangzhou, the first thing that comes to Chinese minds is the picturesque West Lake. Many of Hangzhou's dishes got their names inspired by scenic spots around the West Lake like the West Lake Assorted Feast. Characterized by elaborate preparation, sophisticated cooking and refreshing taste, Hangzhou's dishes are famous at home and abroad, among which, Beggar's Chicken, West Lake Fish in Sweet & Sour Sauce, Dongpo Pork and Fried Shrimps should not be missed. The most well-known restaurants here are Louwailou Restaurant, Zhiweiguan Restaurant, Zhangshengji Restaurant, Hongni Restaurant, and Huazhongcheng Restaurant.
As the provincial capital of Sichuan Province, Chengdu offers unadulterated Sichuan cuisine. Sichuan cuisine is now arguably the most famous one among China's four major cuisines. Featured with delicious spiciness, unique numbing and aromatic flavors, Sichuan cuisine is well-accepted by many Chinese people and foreigners. Hot Pot, Mapo Tofu, Spicy Diced Chicken with Peanuts and Yu-Shiang Shredded Pork are signature dishes as well as the Yuan Yang (mandarin duck) Hotpot. The renowned local restaurants included Tan Family Restaurant, Hailingge Restaurant, Bian Family Caigenxiang Restaurant, Qiaojiangnan Restaurant and Baoguobuyi Restaurant.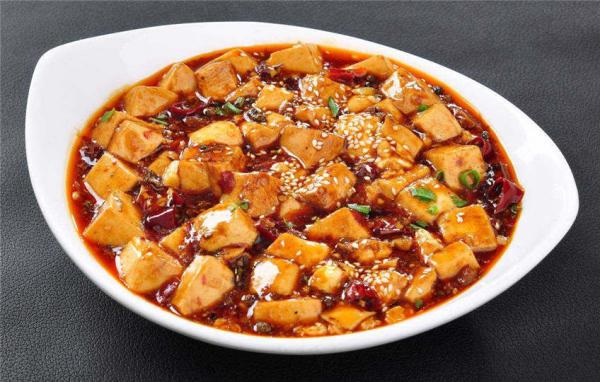 Xi'an is not only an ancient capital city with gorgeous culture background, but also a food paradise. It is believed that visitors who want to get a close look at the lifestyle in Xi'an should start with its food. Xian cuisine is well known throughout China for its diversity and some popular snacks are different from those of other cities in South and East China. Among the local cuisines, the three treasures, Beef or Mutton Paomo, Tang Dynasty Banquet and Dumplings Banquet are the most well known food. The popular local restaurants are Xian Fanzhuang Restaurant, Defachang Dumpling Restaurant, Tongshengxiang Restaurant, and Laosunjia Restaurant.
Tianjin means "Heavenly Port" in Chinese; its culinary culture can date back to over 300 years ago. Now it has become an important industrial and port city in North China. While famous for its traditional snacks, you will find all other cuisines from different corners of China and the world due to its colonial history. Tianjin offers a host of over 1,000 dishes, most of which lean towards being slightly more salty than other cuisines. The most famous snacks of Tianjin include Goubuli Baozi (steamed and stuffed bun), Eighteen Street Fried Dough Twists and Erduoyan Fried Cake. You may find whatever you want in these food streets such as Nanshi Food Street, Heping District Food Street and Shiyue Food Street. The well-known restaurants are Red Flag Restaurant, Baijiaoyuan Restaurant, Zhangyangchun Roast Duck Restaurant, Hongqishun Muslim Restaurant and Goubuli Restaurant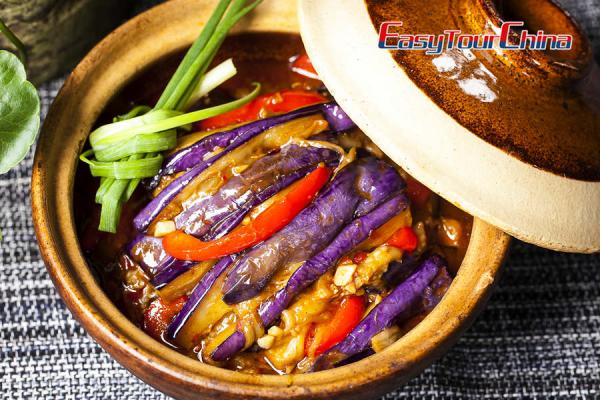 As the provincial capital of Jiangsu, Nanjing's cuisine is also referred to Jing-Su cuisine. This cuisine features a careful and prominent selection of ingredients, attractive colors and impressive fragrances. Although there are various kinds of ingredients in Nanjing, the many diverse duck dishes are still white-headed. Additionally, there are three famous food streets in Nanjing including Shiziqiao Food Street (Lion's Bridge), Fuzimiao Street and Hanfu Street to satisfy your appetites. If you intend to try the typical specialties at the local restaurants, they are Feicui Restaurant, Hongxinglong Restaurant, Taohuayuan Restaurant, Zhangshengji Restaurant and Jinying Restaurant.
Guilin is not only famous for its wonderful landscape but also the varied delicious dishes and snacks. Guilin cuisine is featured with the balanced mixture of Cantonese and Hunan cuisines. It is characterized by freshness, tenderness and terrific use of spice and chili. Among which, the Duck Stewed with Ginkgo Seeds, Yangshuo Beer Fish and local Rice Noodles should be added on your list. The well-known restaurants here are Chunjishaoe Restaurant, Meilichuan Restaurant, Agan Restaurant, Mac'Found Restaurant, Congee City and Tianfulou Vegetarian Restaurant.
Zhangjiajie cuisine is famous for the Tujia ethnic dishes. It is not only a symbol of family reunion, but also a reflection of bumper grain harvest and glorious tradition. Among these ethnic dishes, Silkie chicken soup is regarded as a delicacy. Another famous dish is called Sanxiaguo: the local people sit around the stove and put radish, cabbage, shallot, Tofu, pork, sausages and red pepper together into a hot pot. This is a typical dining way in the area. There is no special restaurant recommended here, you may simply walk into a local restaurant casually and surprise yourself with the local flavors and fresh produce from the mountains there!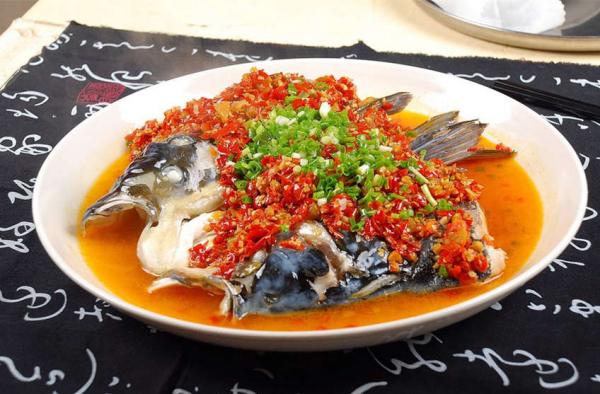 Recommended China Food Tours:
keep reading:
Leave a Comment