Find the Best Peking Roasted Duck Restaurants in Beijing
Find the Best Peking Roasted Duck Restaurants in Beijing
As a royal dish in the Imperial Age of ancient China, Peking Roasted Duck is now available to everyone in Beijing and making up a superior dinner after travelling around Palace Museum, Summer Palace or the legendary hutongs – but where to have the tastiest and most authentic Peking duck?
Here are Beijing's top 8 Peking roast duck restaurants waiting for all foodies, especially the Chinese food lovers.
Recommended China Food Tours:
10-day Taste of China Top Cuisines
15-day China Cooking & Foodie Tour
7-day Beijing Shanghai Suzhou Food Tour
#1 Quanjude (全聚德烤鸭店)
Founded in 1864, it is one of the oldest and most prestigious Pecking Duck restaurants. Roll the thin, crisp skin with pancakes together with scallion, cucumber and sweet bean sauce or hoisin sauce. Savor it! You can also try its all-duck banquet and over 400 special dishes.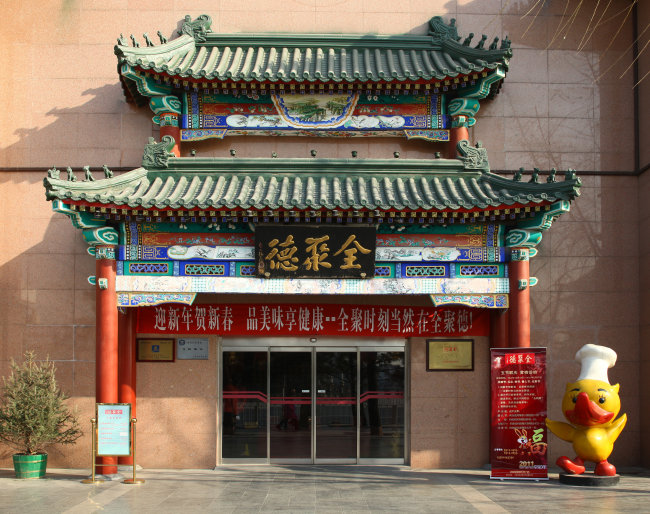 Quanjude Qianmen Restaurant (Flagship Restaurant)
Address: 32 Qianmen Street, Chongwen District
Quanjude Hepingmen Roast Duck Restaurant
Address: 14, Qianmen West Street, Xuanwu District
Quanjude Wangfujing Roast Duck Restaurant
Address: 9, Shuaifuyuan Hutong, Wangfujing Street, Dongcheng District
#2 Da Dong Roast Duck (大董烤鸭店)
It is named after the restaurant's owner and main chef Dong Zhenxiang (nicknamed Da Dong), who is a legend in the dining industry of China and has innovated the cooking method of roast duck and taken health perspective into consideration. The guide book on each table introduces different ways to consume the delicacy.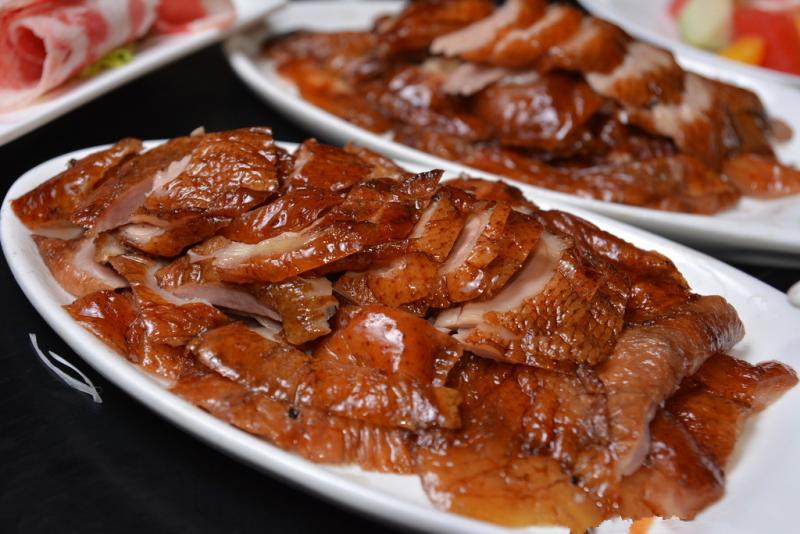 Da Dong Peking Duck Tuanjiehu Branch
Address: Southeast corner of Changhong Bridge on East 3rd Ring Road, Bldg 3 Tuanjiehu Beikou, Chaoyang District
Da Dong Peking Duck Nan Xin Cang Branch
Address: F1-2, Nanxincang International Mansion, A 22 Dongsishitiao, Dongcheng District
#3 Bianyifang Roast Duck (便宜坊烤鸭店)
The restaurant of Bianyifang is around 600 year ago, and keeps its own roasting methods and secrets. Apart from Peking Duck, there are also duck delicacies and Shandong-style dishes and snacks.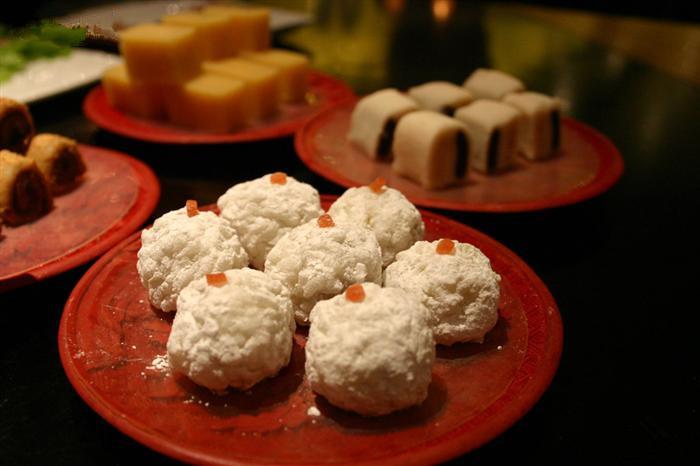 Bianyifang Hademen Restaurant
Address: Glory Plaza 4/F, 18 Chongwenmen Outer Street, Dongcheng District
Bianyifang Roast Duck New World Center Branch
Address: Beijing New World Shopping Center 3/F, 5 Chongwenmen Outer Street, Dongcheng District
Bianyifang Roast Duck Anhua Branch
Address: 6-6, North 3rd Ring Road (M), Haidian District
#4 Made in China (长安壹号)
At the Grand Hyatt Beijing on Chang'an Avenue, Made in China stands out for the mix of the latest fashion design elements and the traditional Chinese decoration ideas. With the stylish open kitchen, visitors can see the whole process of duck roasting.
Address: Grand Hyatt Beijing 1/F, 1 East Chang'an Avenue, Dongcheng District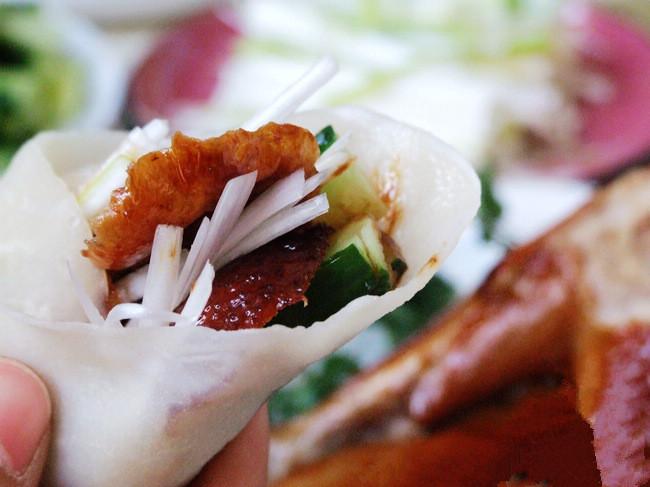 #5 Hua's Restaurant (Huajia Yiyuan) (花家怡园)
In a beautiful, traditional courtyard setting, Huajia's specialty is Yongzheng Dynasty Roast Duck, cooked based on the recipe in the "Notes of Imperial Court Food" written centuries ago.
Hua's Courtyard Restaurant at Guijie Street
Address: 235 Dongzhimen Inner Street, Dongcheng District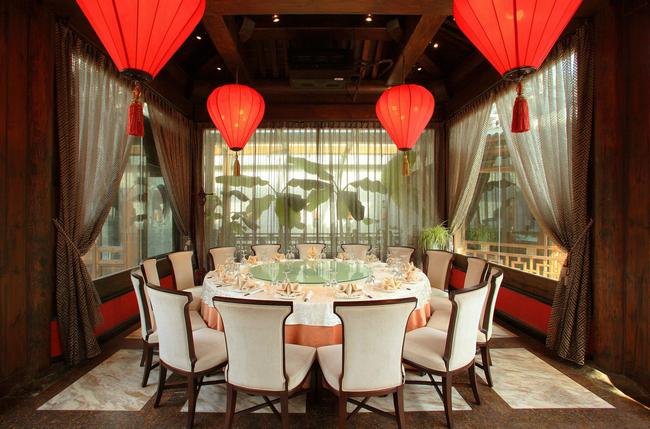 #6 Liqun Roast Duck Restaurant (利群烤鸭店)
Hidden in a narrow hutong southeast of Qianmen, Li Qun features no gaudy decorations but looks like a run-down neighborhood hangout. However, it has gained worldwide reputation and offers a courtyard experience with unique atmosphere while dining.
Address: 11, Beixiangfeng Hutong, Dongcheng District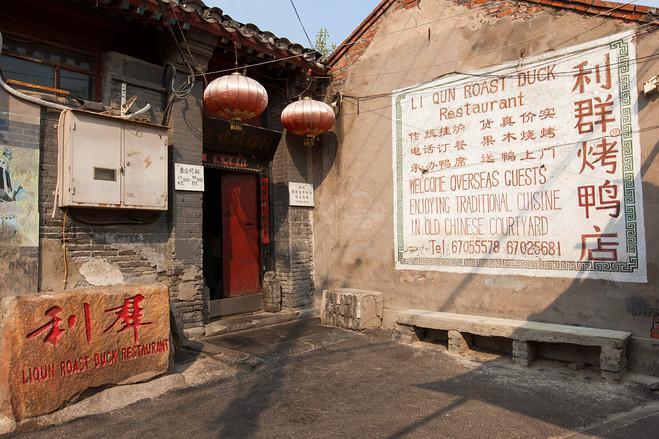 #7 King Roast Duck (鸭王烤鸭店)
Favored by local Beijingers, the roasted ducks are delicious and inexpensive. The restaurant also offers more than 300 different dishes.
King Roast Duck Jianguomen Branch
Address: 24, Jianguomen Outer Street, Chaoyang District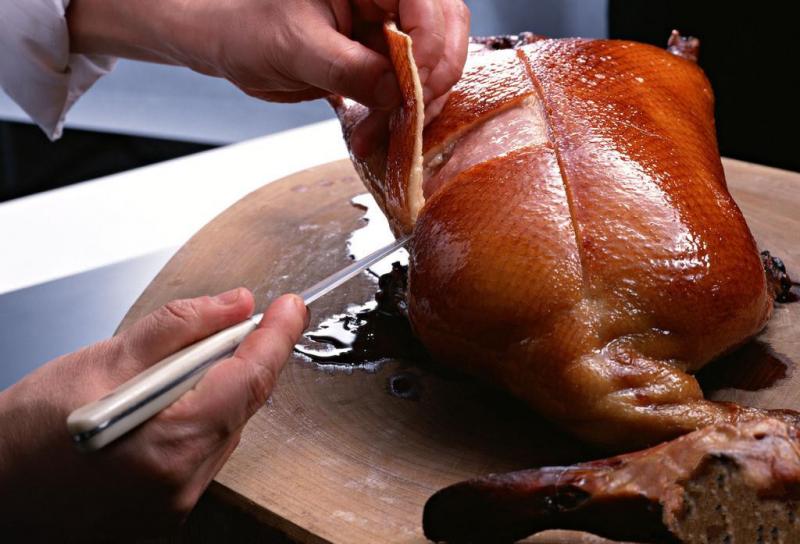 #8 Dayali Roast Duck Restaurant (大鸭梨烤鸭店)
It serves Peking Duck, as well as the foods of Sichuan, Guangdong, Hunan and Hangzhou cuisines.
Dayali Roast Duck Jinsong Branch
Address: 1/F Tiankelong Mansion, 34 South Mofang Road, Chaoyang District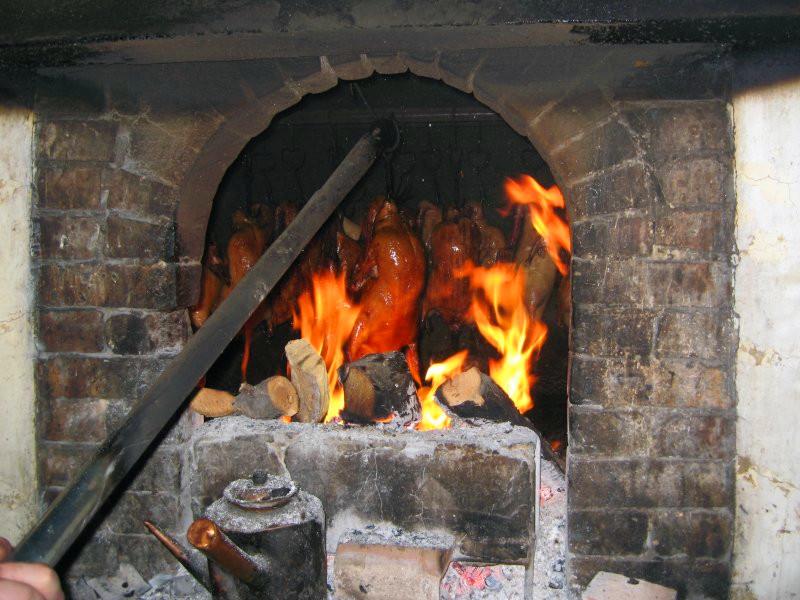 Leave a Comment