China is a great destination for gourmets and food lovers. To average travelers, experiencing the various cuisines in different parts of the country can make your trip more colorful and memorable. Actually it is a bit hard for us to define the words "top restaurants in China", as in those mega cities like Beijing and Shanghai, more and more top notch restaurants of international cuisines emerged in these cities. Right here we can only choose some outstanding Chinese food restaurants to taste best Chinese cuisine, as well as some top Western restaurants for your reference. Wish you a yummy Chinese food tour!
Top Restaurants in Beijing
★
King's Joy (京兆尹)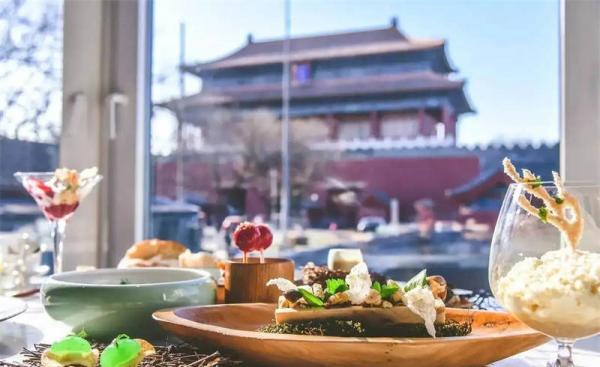 Located close to Yonghe Lama Temple, this high-end restaurant is renovated from a courtyard house and features a glass-roofed dining room. It was promoted from Michelin 2 stars to 3 stars in 2021. This Chinese food restaurant became the world's first vegetarian three-starred Michelin restaurant. They also received the China's first Michelin Green Star for environmental and sustainable practices. If you are looking for a place to enjoy amazing vegetarian Chinese food, King's Joy is definitely a great option to pick any day.
Cuisine: Chinese, vegetarian friendly
Location: 2 Wudaoying Hutong, Dongcheng Qu, Beijing
★
Xin Rong Ji, Xinyuan South Road (新荣记)
Opened in 2019, it is a Michelin 3 star Chinese food restaurant as well, which features the cuisine of Taizhou and Cantonese cooking, and fish from the East China Sea. But the 28-day-old baby Peking duck, one of the most famous Beijing Chinese food is available exclusively at this location and needs pre-ordering. You can savor the delicately prepared sea food in this top notch restaurant with elegant and relaxing décor.
Cuisine: Chinese, Cantonese
Location: 8 Xinyuan South Road, Beijing
If you want to taste the well known Peking Roast Duck in Beijing, you may consider the following 3 options:
★
Siji Minfu Restaurant (四季民福烤鸭):
Highly acclaimed by locals, this restaurant relatively keeps a low profile compared with the later two. Its value-for-money features make the restaurant always crowded with diners, even though they never compromise on qualities of their dishes.
Cuisine: Chinese
Location: 1/F, Donghua Restaurant, No.32 Dengshikou West Street, Dongcheng District, Beijing
★
Da Dong Roast Duck (大董烤鸭)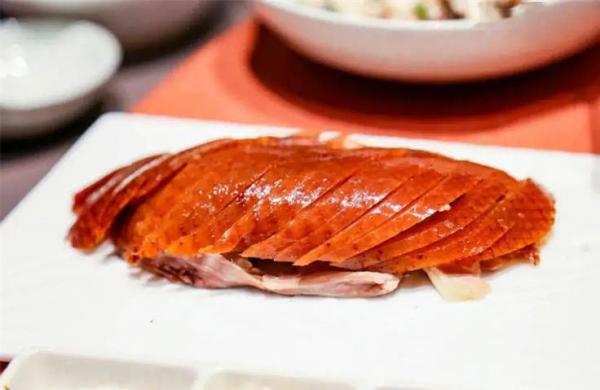 Da Dong has a reputation for serving the most delectable duck in Beijing. The founder Dong Zhenxiang was among the first to innovate the roasting technique and introduced "super-lean" duck in 1992. Labeled as the modern, healthy way to eat roast duck, Da Dong Roast Duck is famous for being roasted in a leaner and less fatty way than traditional methods.
Cuisine: Chinese
Location: 1-2 Nanxincang Guoji Dasha, 22A Dongsishitiao, Dongcheng District, Beijing
★

Quanjude Restaurant (Qianmen) (前门全聚德烤鸭)

Quanjude Qianmen is probably the oldest roast duck restaurant in Beijing, which was founded in the year of 1864. After years of development, it became a famous icon of Beijing cuisine and one of the top Chinese restaurants, and formed into a group company listed on the stock market (Shenzhen) in 2007.

Cuisine: Chinese

Location: 32 Qianmen Dajie, Beijing

Other featured restaurants of Beijing:
★

TRB Hutong Beijing

Cuisine: French, European

Location: No.23, Songzhu Temple, Shatan N St, Dongcheng Dist, Beijing
★

TRB Forbidden City

Cuisine: European, contemporary

Location: No.95 Donghuamen Main Street, Dongcheng District, Beijing
★

The Horizon, Beijing Kerry Hotel (海天阁)

Cuisine: Chinese

Location: Beijing Kerry Hotel, No. 1 Guanghua Road, Chaoyang District, Beijing
Top Restaurants in Shanghai
★

Fu He Hui (福和慧)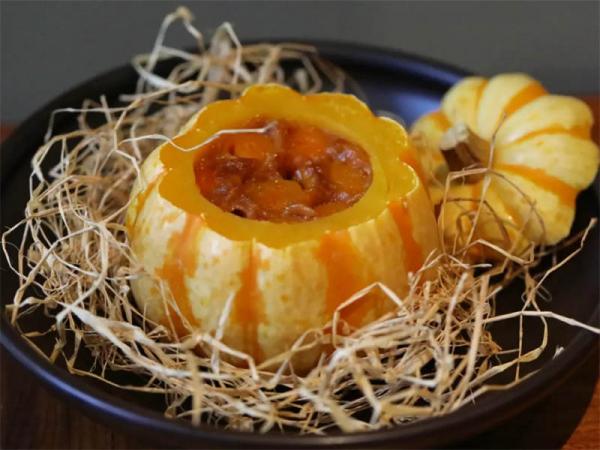 This is a Zen-inspired vegetarian restaurant based on the founder's insight in Buddhism. Only set menus are available and they change every season to make use of the best local ingredients. Unlike the traditional style of making the food taste more like meat, the chef highlights the original fresh taste of vegetarian ingredients as much as possible. What impresses the diners most is the culinary aesthetics presented during the meal, the unparalleled sense of ritual and dining experience. The set menu includes about 9~10 dishes, and the whole mealtime lasts 3 hours.
Cuisine: Chinese, vegetarian friendly
Location: 1037 Yuyuan Road, Shanghai
★

Fu 1015 (福1015)

This yummy Chinese food restaurant can be a great option in Shanghai to sample authentic Shanghai Chinese food. It is located in a repurposed colonial style house, which really did give a sense of return of the old Shanghai. Set menus are served and regulars usually have their menus custom-made when reserving a table.

Cuisine: Chinese, European

Location: 1015 Yuyuan Road, Shanghai
★

Ultravoilet by Paul Pairet

As the most expensive restaurant in China, the meal cost astonishingly ranges from $630-1400 per person for a 20-course set menu and multi-sensory dining experience. Like what they claimed, it can be defined as the avant-gard figurative cuisine. ULTRAVIOLET by Paul Pairet has made it onto the world's top fifty restaurants several years in a row. After the reservation in advance, the diners are picked up from a meeting point and taken to a secret location where you can enjoy the exclusive and unparalleled banquet.

Cuisine: European, Contemporary

Location: 6th floor, Bund 18, 18 Zhongshan Dong Yi Road, Shanghai
★

Jin Xuan Restaurant (金轩中餐厅)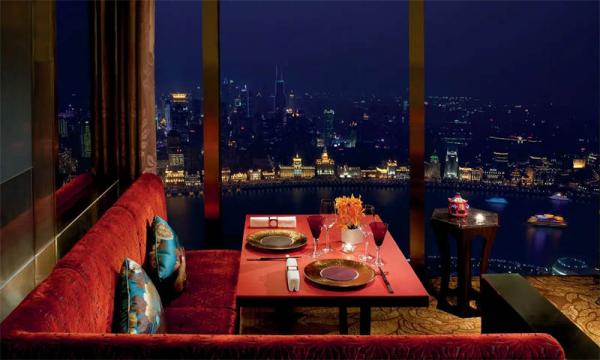 This upscale Chinese restaurant is located on the 53th floor of the Ritz-Carlton, Shanghai Pudong. It boasts panoramic views of the Huangpu River and Pudong skyline. The menu features an assortment of Cantonese dishes along with regional favorites from other Chinese provinces, which strikes a balance between tradition and innovation, covering seafood, dim sum and other classics.
Cuisine: Chinese, Cantonese
Location: 53 Floor, The Ritz-Carlton Shanghai, No. 8 Century Avenue, Lujiazui, Pudong, Shanghai
Other featured restaurants of Shanghai
★

Canton Disco, the Shanghai EDITION

Cuisines: Chinese, Cantonese, vegans options

Location: 2F, The Shanghai EDITION Hotel, 199 Nanjing Road East, Huangpu District, Shanghai
★

Flair Rooftop

Cuisine: Bar, vegetarian friendly

Location: 58F, the Ritz Carlton Shanghai Pudong, No. 8 Century Avenue, Shanghai
Top Restaurants in Guangzhou
★

Catch Restaurant (佰鲜汇)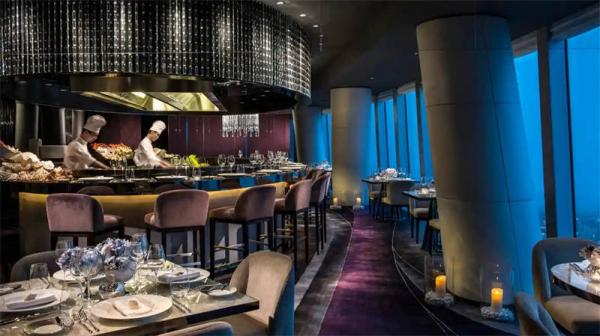 Located at 100th floor of Four Seasons Hotel, this Chinese food restaurant is known for Southeast Asian and Cantonese cooking. The fresh and quality food ingredients came from different corners of the world, like the Boston lobster, Hokkaido scallop tartare, Australian oyster, etc, Breathtaking vistas of Pearl River become another culinary delight during your meal.
Cuisine: Cantonese, sea food
Location: 100 Floor, Four Seasons Hotel, 5 Zhujiang West Road, Guangzhou
★

Taian Table (泰安门)

Led by German chef Stefan Stiller, this kitchen team turns the best ingredients from around the world into sophisticated works of art in the display kitchen with their well-honed European techniques. There is only one 8-course degustation menu that changes bimonthly, but diners also have the option of ordering other seasonal and signature offerings. This is a good place in Guangzhou to try the innovative European cuisine.

Cuisine: European, contemporary

Location: 2nd Floor, Garden Hotel, 368 Huanshi East Road, Guangzhou
Top Chinese restaurants in Xian, Chengdu, Hangzhou
★

Rongyan Chinese Restauran Xian (荣宴中餐厅)

This restaurant is less known to outsiders. But it is an upscale dining place in Xian. Most of the food ingredients will have to be shopped at the same day of cooking to guarantee the food freshness and original flavor. Traditionally the people in the northwest of China don't pay much attention to their food, while the concept of this restaurant may change the stereotype of others.

Cuisine: Chinese, contemporary

Location: Room 12202, Building 23, Danxuan Ziyuan, Keji Er Road, Xian
★

Yu Zhi Lan Private Kitchen Chengdu (玉芝兰)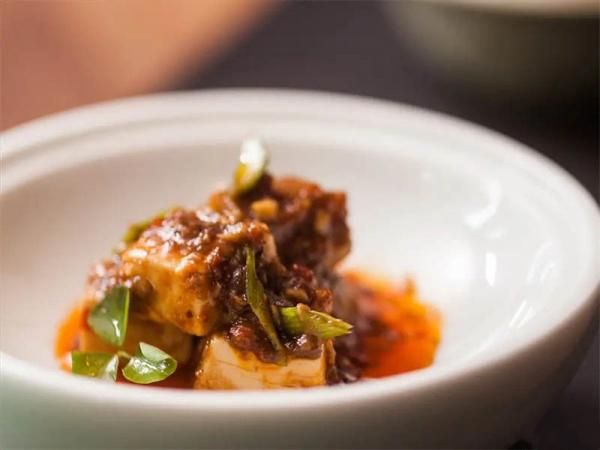 This low-key restaurant offers only 18 seats, serving the fine delicacies they use with their traditional Sichuan cooking technique. The owner-chef Lan Guijun is a local legend who took Sichuanese cuisine up to a new level of enjoyment, so foodies can always find their way here. When sitting in the room with rustic charm and indigenous vibe, you can have a unique feel of local culinary culture during the elaborate multi-course meal.
Cuisines: Chinese, Sichuanese
Location: 24 Changfa Street, Chengdu
★

Gui Yu Shanfang Restaurant Hangzhou (桂语山房)

The very ordinary exterior of this Chinese food restaurant conceals an amazing interior. The minimalist styled dining areas are centered around a small grove of bamboo plants, providing a calm and relaxing space. With a light Zen vibe, they specialize in exquisite Chinese vegetarian set menu with tea pairing. This is a perfect place to try the innovative Chinese cuisine in Hangzhou.

Cuisine: Chinese, vegetarian friendly

Location: 2-1, Manjuelong Road, Hangzhou




Further reading:



Leave a Comment