Foodie Tour of China: Learn Classic Chinese Dishes at Cooking School
Foodie Tour of China: Learn Classic Chinese Dishes at Cooking School
A trip to China proves the kingdom is not only about a fast-growing economy or handsome heritage architectures – it also has great food. To most gourmands, the mere mention of China makes the mouth water.
This mysterious oriental country is home to many of the world's richest and most subtle flavors, and oldest foods. Food is a central part of the Chinese culture. Chinese cuisine is one of the greatest methods of cooking. Many elements have influenced its development. The Chinese people enjoy eating good food at all levels of society, so cooking has developed into a very sophisticated art.
The trip spent in each city or town of the country is an endless feast. But to create an ultimate foodie tour through China for authentic experiences to get a deep insight into China's real life and better know its culture, travelers are encouraged to learn to cook the regional food in different places during a tour – which Easy Tour China can arrange!
>> Recommended China Foodie and Cookings Tour <<
It will be a cool and enjoyable experience to learn to cook inside a Beijing hutong. In a traditional courtyard house, travelers can learn a variety of Chinese cuisines (Beijing cuisine has absorbed the essence of the other cuisines in China) - and all the classes are hands-on. Improve your skills at making dumplings, sauted chicken cubes with chilli and peanuts, and even Peking duck.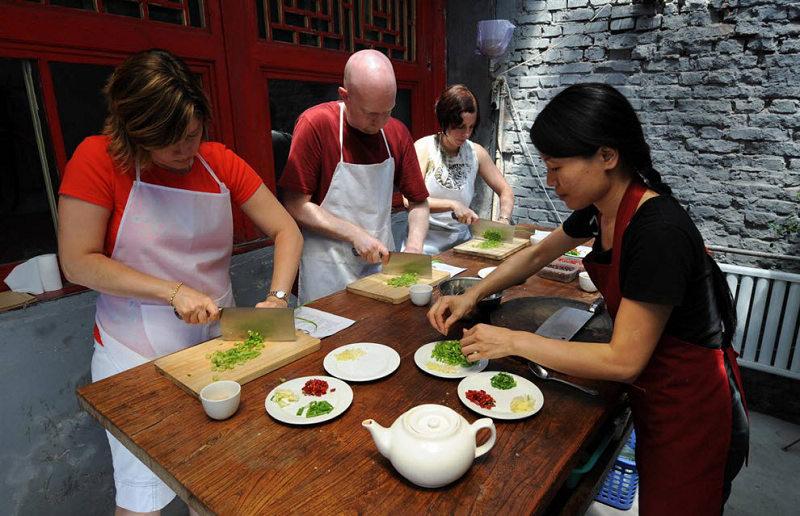 The cultural city of Chengdu offers a lot to world travelers including the panda tour, the historical sites, the holy mountains and the spicy Sichuan cuisine. A cooking class can be arranged in the Chengdu Sichuan Cuisine Museum of typical Sichuan garden architecture. Here you'll have a unique gourmet tour: taste some of the famous Sichuan snacks and the wines, discover many ancient cooking utensils, learn & cook classical Sichuan dishes, and exchange cooking experience with expert cook.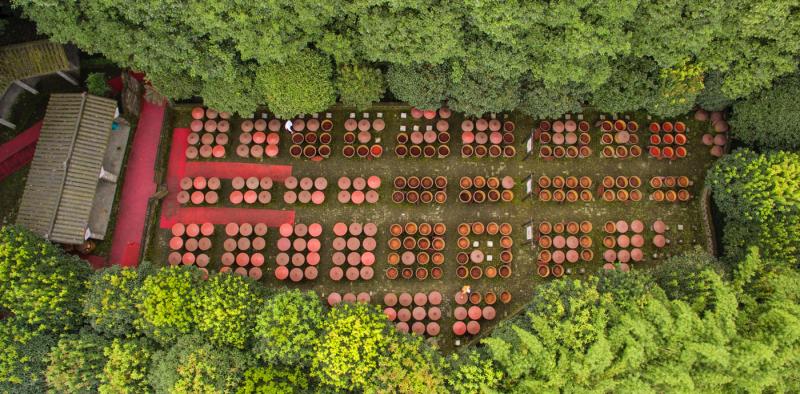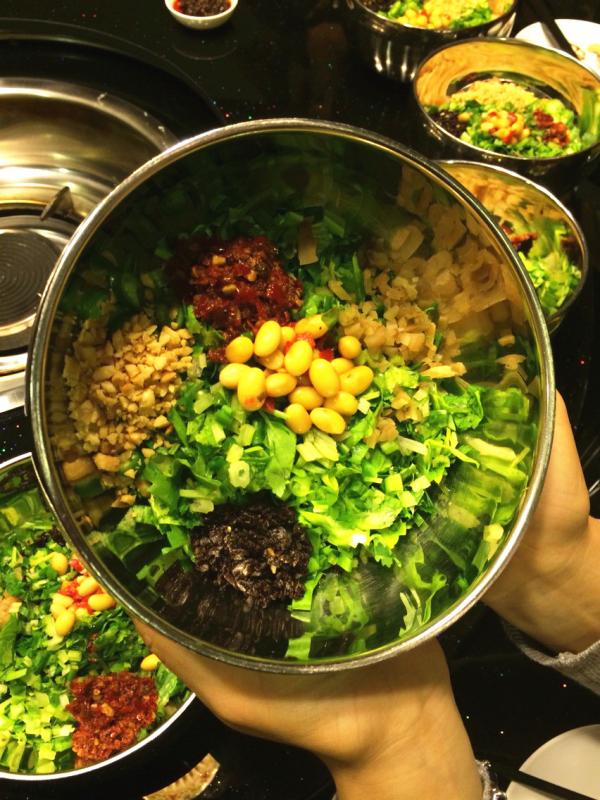 Huangshan's Hui Cuisine is one of the eight great cuisines of China and has a history of over 1000 years. Thanks to Hui merchants of ancient times, Hui Cuisine spread to Jiangsu, Zhejiang, Fujian and Shanghai, and affected local foods and diet habits. The characterful Pig's Heaven Inn does not only offer lovely accommodation with antique furniture, but also the cooking class to learn authentic Huizhou dishes.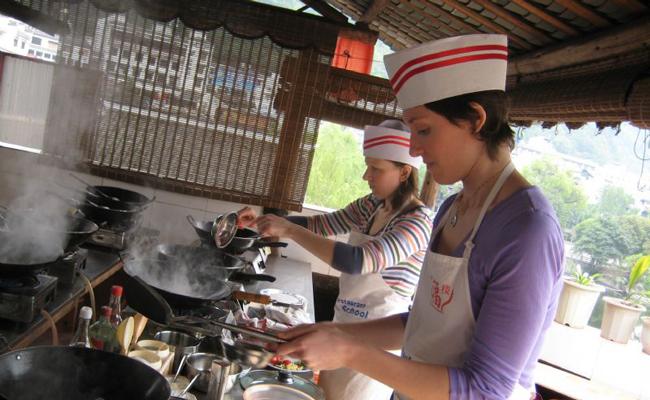 One of the top activities to do in Yangshuo, a cooking class to learn local dishes (e.g. Yanshuo beer fish, steamed stuffed vegetables) is recommended to all. The cooking school locates in the countryside by Li River. Walking through the original Chinese farms to visit the local markets for fresh food materials, one cannot fail to appreciate picturesque landscape of Yangshuo and its pristine and intoxicating atmosphere. Travelers can choose from the day-course or the week-long intensive course.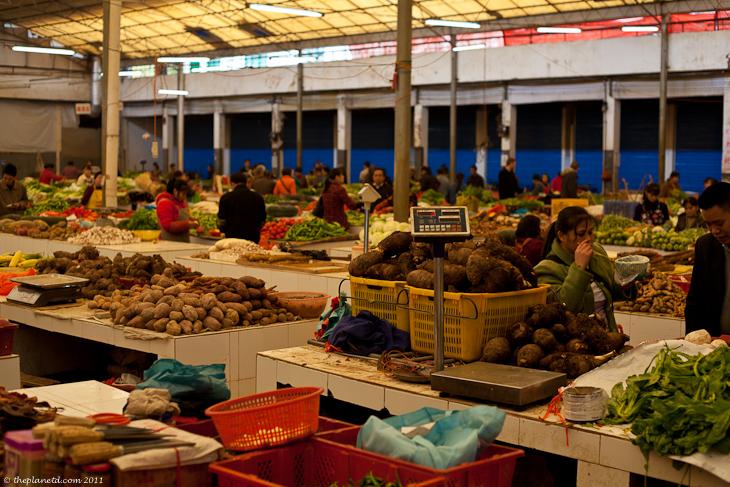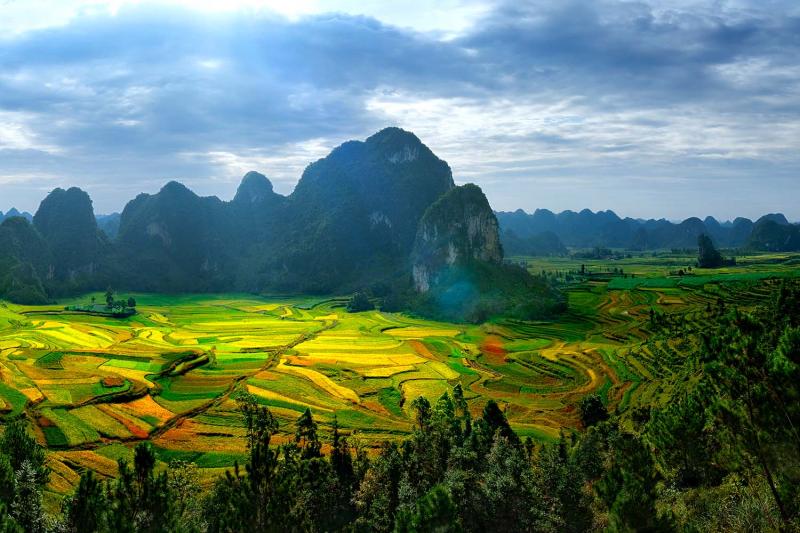 Home style cooking classes are also available in other cities like Xian, Shanghai and remote towns and villages in Yunnan and Guizhou provinces (when doing a home visit). You may contact us for a tailor-made culinary tour to China.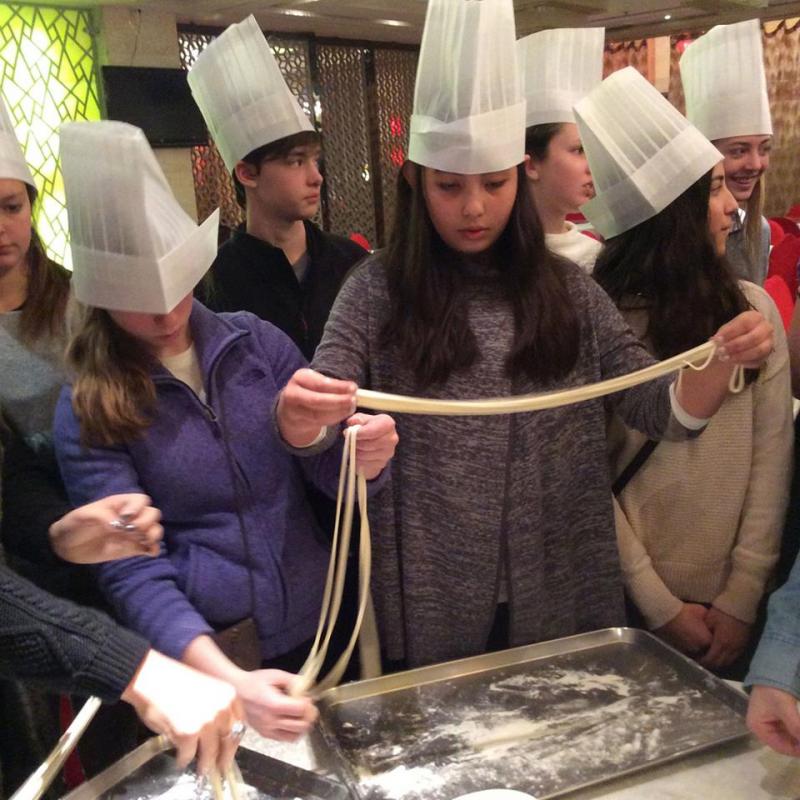 Leave a Comment