The Famous Chinese Spicy Dishes: How to Cook Chicken with Chilies
The Famous Chinese Spicy Dishes: How to Cook Chicken with Chilies
For many foodies, of all the Chinese food, the spicy dishes usually served in Sichuan and Hunan restaurants fascinate them the most. It's hard to beat Chinese spicy food as one of the must-try experiences when touring China. Here, we offer this recipe with a set of instructions telling you how to cook Chicken with Chilies, one the most famous and delicious Chinese spicy dishes!
The way to cook Chicken with Chilies (辣子鸡)
1. Prepare the ingredients: one chicken with appropriate fried peanuts, salt, white sugar, onion, dry red pepper, chili, vegetable oil, cooking wine, and a little garlic, ginger and chicken powder seasoning.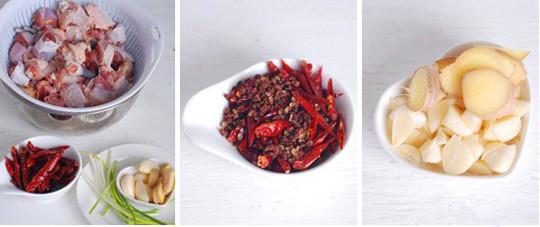 2. Clean the chicken, cut it into smaller pieces, then mixed with cooking wine and salt, and wait for 20 minutes.
3. Cut onion, garlic and dry red pepper into slices
4. Heat the oil in a large saucepan and cook the chicken pieces with ginger, fry them to golden, then remove the oil.
5. Fry the chicken pieces again until golden brown, crispy, then put them into a plate.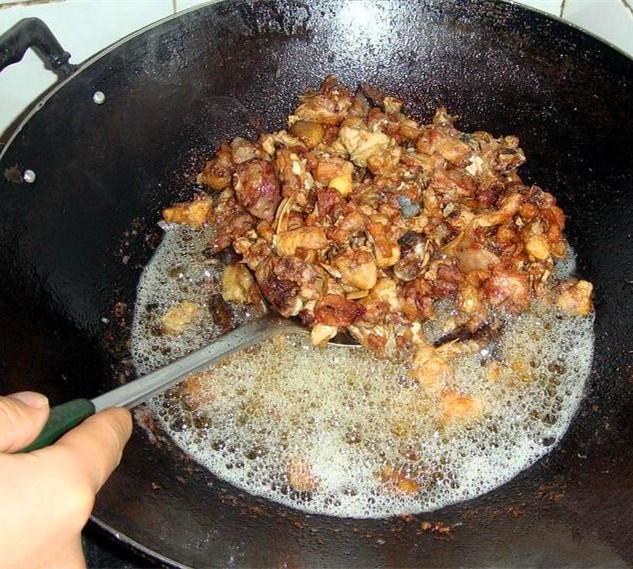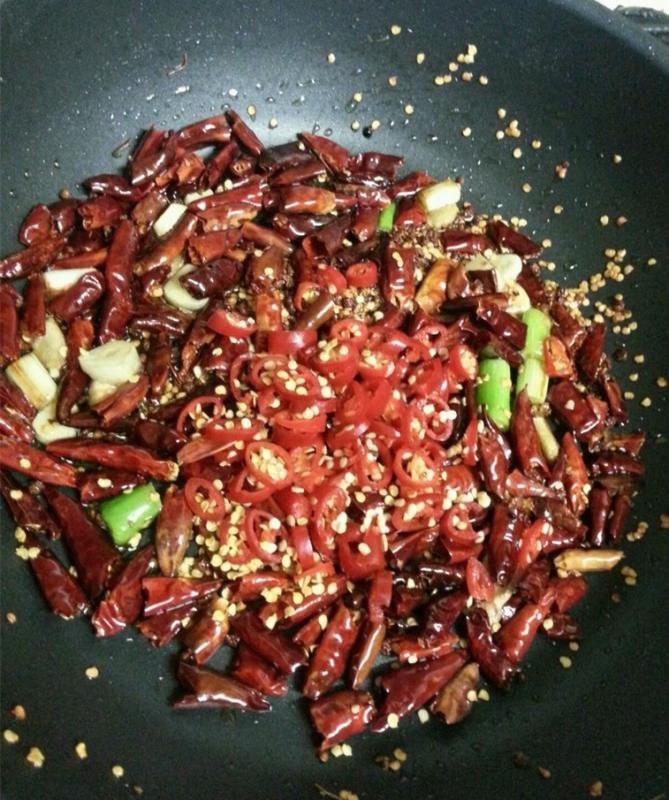 6. Heat up the oil again, fry the onion, garlic slices, later put into the dry red pepper and chili, stir-fry over low heat until hot and fragrant.
7. Stir-fry chicken pieces with the hot and fragrant seasoning in the pan.
8. The last step is to add with the fried peanuts, sprinkle a little chicken powder seasoning, white sugar and onion slices, and stir well.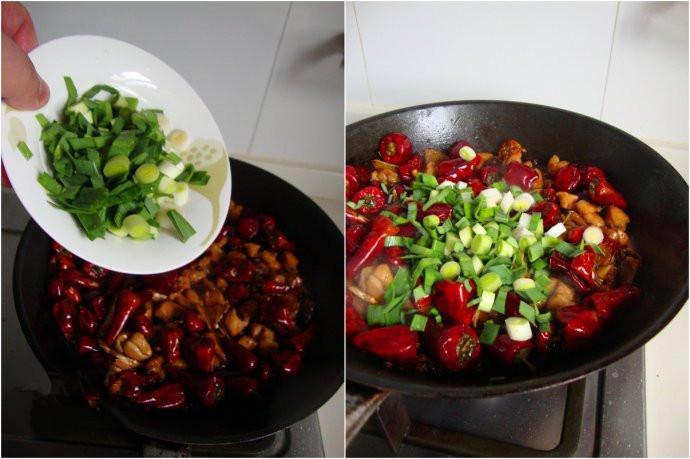 Finally, a dish of nice and mouthwatering Chicken with Chilies is ready!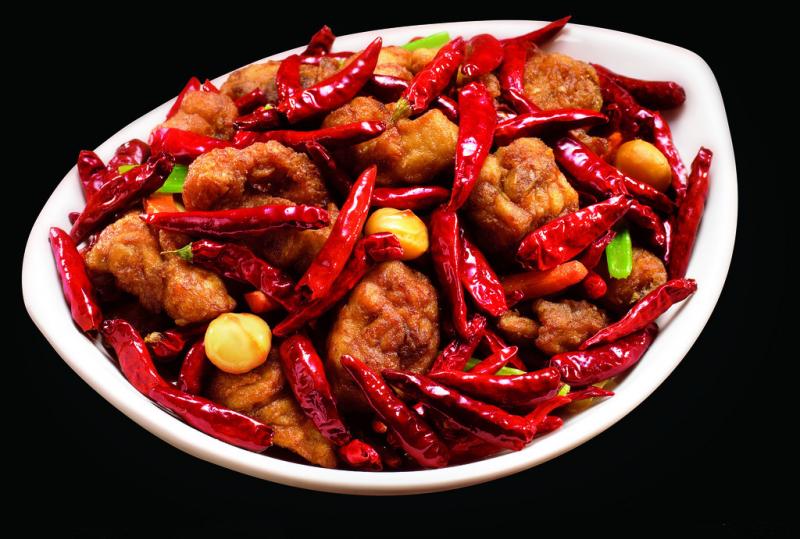 Recommended China Gourmet tour
7-day Gourmet Package to China
Leave a Comment