Besides the limestone peaks and crystal rivers, Guilin's local cuisine is quite special:
Yangshuo Beer Fish
Yangshuo Beer Fish is the most famous dish in Yangshuo. It is made from fresh caught Li River carp. The fresh fish is fried in a wok along with beer, hot and green peppers, garlic, onions, celery, tomatoes, soy, and sugar. Most of the time the fish is served whole containing bones, but the dish tastes delicious. Visitors are amazed at how delicious the fish's skin is and how fresh and tender the meat is.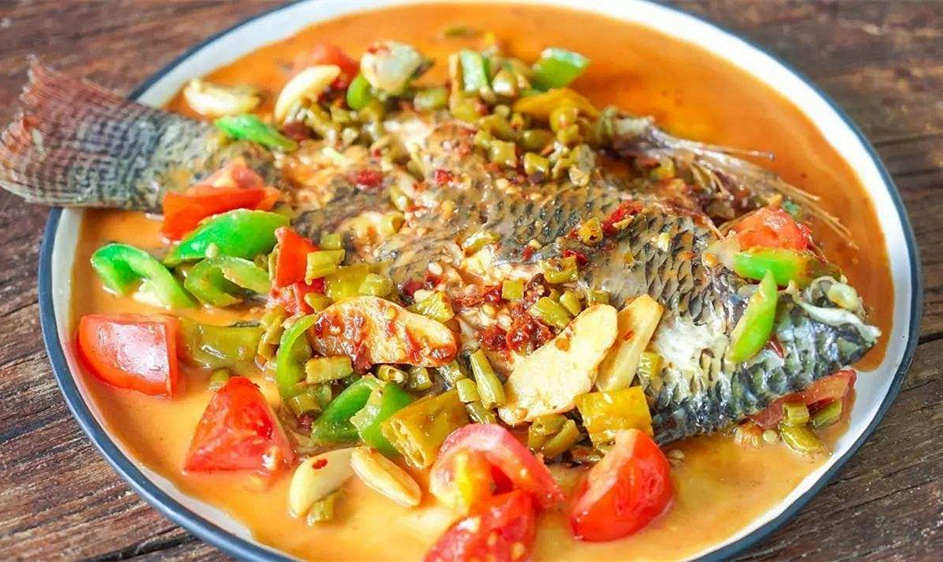 Guilin Rice Noodles
Guilin Rice Noodles have been the local breakfast staple for a long history. The rice noodles are made from oil and rice flour, cooked in broth and served with a bowl of soup made from pork, beef, garlic, peanuts, pepper and radishes; if diner don't like spicy food, just simply not add pepper. Guilin noodle is a staple of Guilin people's diet and is a wonderful and cheap dish. During meal times the many small rice noodle restaurants are always packed with diners and such little stores can be found within 100m of any town or city area in Guilin.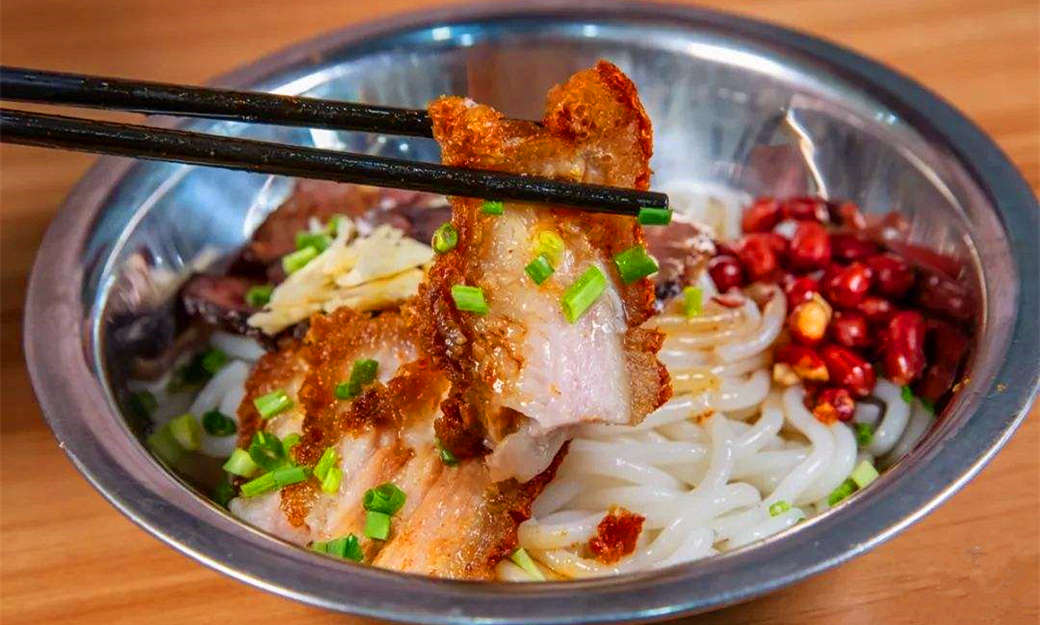 Lipu Taro Looped Meat
Lipu Taro and Pork Loaf is a popular dish in traditional Guilin banquets, which is served at weddings, festivals and other celebrations. The dish is made of Taro from Lipo county combined with streaky pork, read pepper, garlic spread, fermented beacured, wine, honey and many other seasonings. The meat, fat with skin, is first cooked then steamed with the tarom pepper and other comdiments. The ready-made dish is golden in color and aromatic. The taro's flavor and the pork's freshness blend perfectly to create a wonderful dish. It is said that the dish can eliminate heat and purge fire, as well as soften complexion. Almost every restaurants in Guilin serve this dish.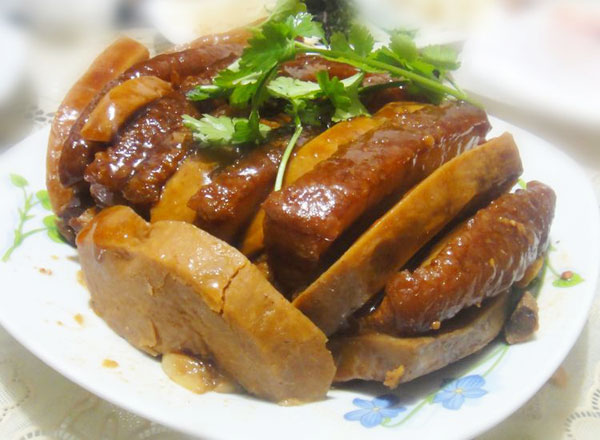 Oil Tea
Oil Tea is a distinctive drink in Guilin, renowned for its waking up effects. The tea is prepared by frying tea leaves with sevearl ingredients and then adding water; it is of color of greeish grey and always served with puffed rice, cereal balls, fried dough sticks and peanuts, etc. The most popular old tea is Gongcheng oil-tea from the county, which is named after a county of Guilin.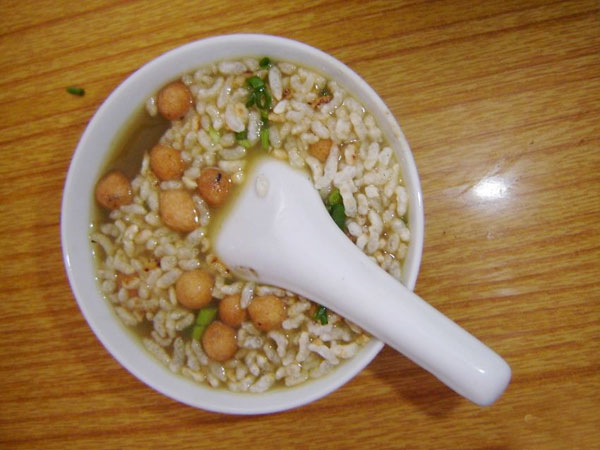 Leave a Comment